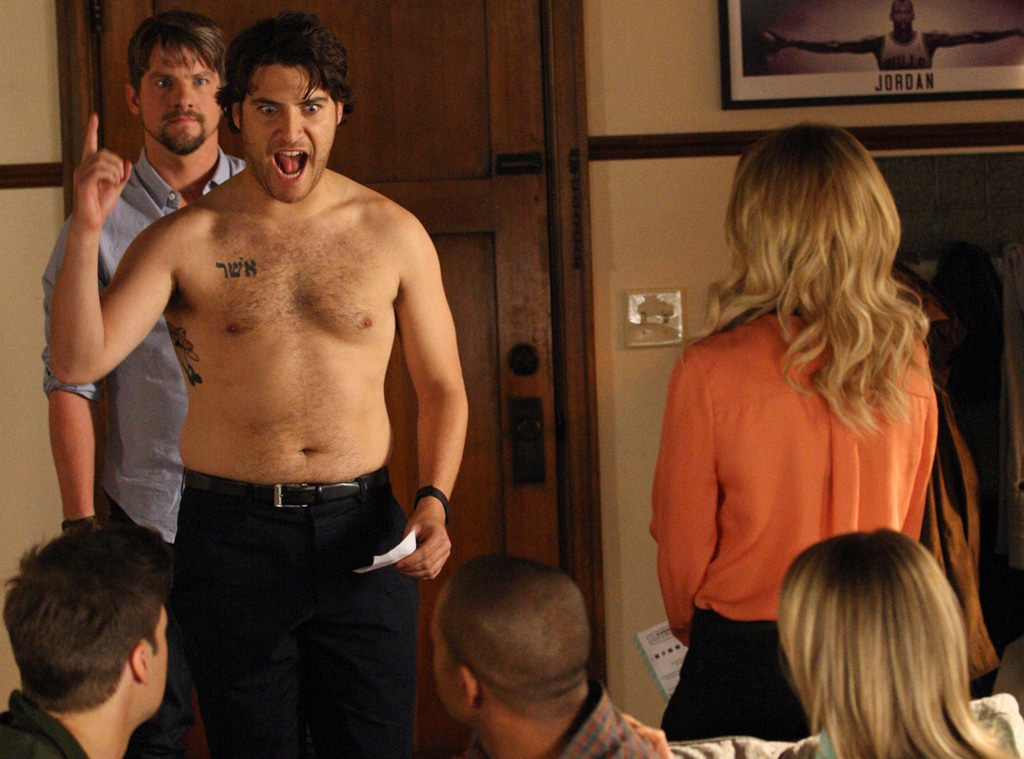 ABC/CAROL KAELSON
This is either the best news in a very long time for TV fans...Or the cruelest trick that has ever been played on anyone ever. 
The Happy Endings writers/producers just tweeted out a link to a You Tube video of this...
Yup. Vivaldi's "Four Seasons." Get it? Four seasons? Fourth season? This after a few other cryptic tweets counting down to April 1, and promising that #wintercomestwice. 
Here's precisely what we know about what's happening with this hit-canceled ABC series, which was produced by Sony. 
Netflix isn't doing anything with Happy Endings, per the reps. 
Amazon isn't doing anything with Happy Endings, per the reps.
Yahoo isn't doing anything with Happy Endings, per the reps. 
ABC sources don't know about anything happening with Happy Endings. 
TBS hasn't commented.
Sony has "no comment."
Our DREAM scenario? That Happy Endings is actually getting a fourth season. Possibly somewhere like TBS. (Dare we dream? Yeah, we probably shouldn't...)
The most LIKELY scenario? The writers are messing with us and/or working on a one-night live show in Pally's living room or something. (Though we'll take it. If we're invited.)
While we wait, and pull out all our hair and eat it, let's take a look at what we know about the cast's availability: 
Adam Pally: Just left The Mindy Project. Has his own production company and development deal with ABC.
Damon Wayans Jr: Just left New Girl. 
Casey Wilson: Starring in Marry Me (future unknown), Hot Wives season two, baby on the way.
Eliza Coupe: USA show Benched was just canceled.
Elisha Cuthbert: On NBC's new comedy One Big Happy.
Zachary Knighton: On Fox's upcoming Weird Loners.
Anyone else rooting for a Happy Endings comeback? In other words: Are you ALIVE AND BREATHING?