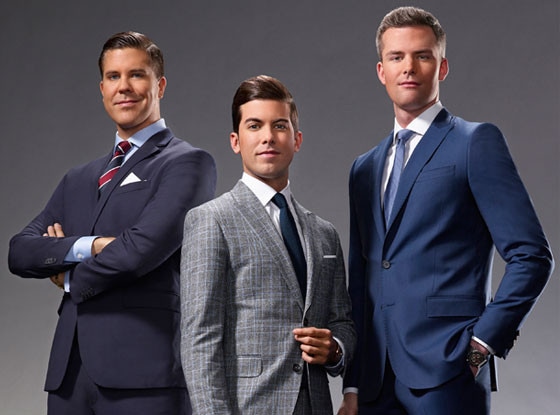 F. Scott Schafer/Bravo
The boys of New York are back! Fredrik Eklund, Luis D. Ortiz and Ryan Serhant return in Million Dollar Listing New York and bring with them a ton of drama and insane real estate properties.
"I think I'm getting aroused," Fredrik says in the trailer below while viewing a property. Yep.
This season there was more than $750 million in listings. Yes, this season alone. This is more than any other season of Million Dollar Listing New York and Los Angeles. But it's not just all work for the boys—although you really need to see the properties they have on their plates, kind of insane—they get some time to play.
As their professional lives heat up, so do their personal lives. Fredrik and his husband look to take the next big step—baby!—and Ryan makes a big decision about his future with Emilia. Plus, new allegiances between the three take shape, but can they all play nicely together? Is New York  ready for a Ryan and Fredrik partnership?
"We both have a lot to win joining forces. I don't want to go back to where we were before," Fredrik says to Ryan. "We're friends now, right?"
Million Dollar Listing: New York premieres Wednesday, Apr. 15, at 10 p.m. on Bravo.
(E! and Bravo are both members of the NBCUniversal family.)