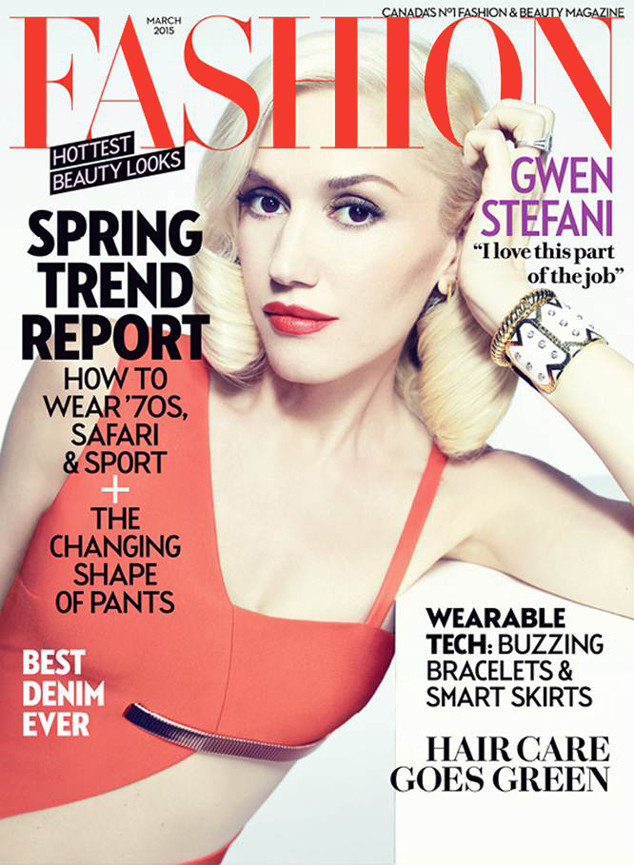 Williams + Hirakawa/Fashion
Gwen Stefani is doing "Hella Good" for herself these days.
The No Doubt singer not only has an incredible family, successful clothing line and a legendary music career to boot, she also has the confidence to know what she wants and doesn't out of her career. Covering the March 2015 issue of FASHION magazine, Stefani opens up about a woman's sexuality and how she won't use it to further her successes...even though she has been aware of it since she was 14!
"We have this sexual side to us that is alluring and powerful. It's a gift. When you discover it when you are around 14, it feels amazing," she explains to the mag. "But you learn it's fleeting. Sexuality is something I've never felt comfortable with."
Her confession might come as a surprise to some, as Gavin Rossdale's wife has graced the world with several risqué outfits over the years, but she confesses that her discomfort with it will always prevent her from doing some jobs that many other stars have already completed.