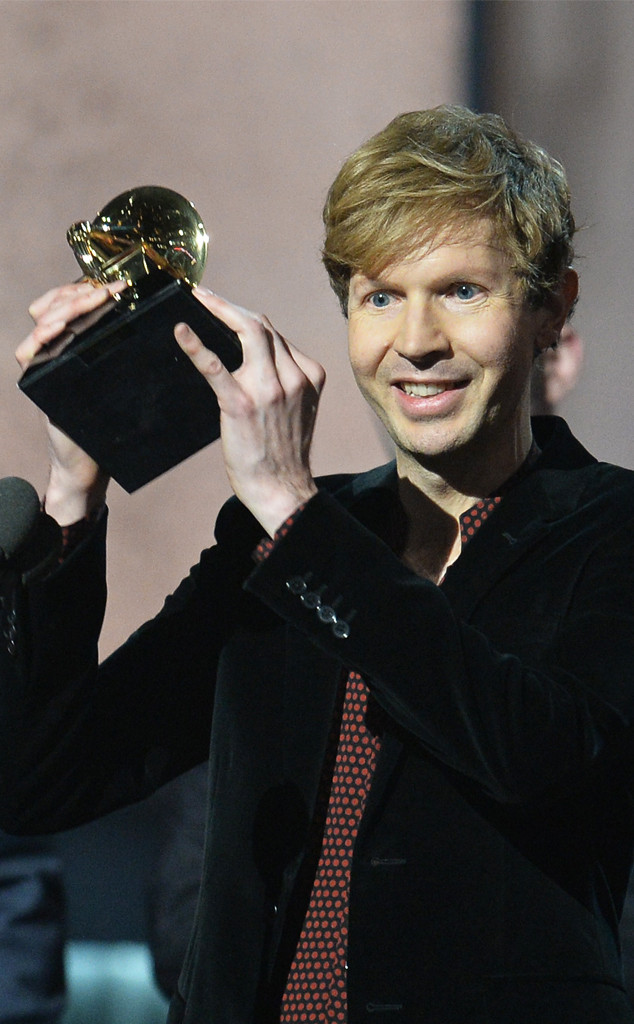 ROBYN BECK/AFP/Getty Images
Not even Beck predicted he would win Album of the Year at Sunday's Grammys.
So, imagine his surprise when Kanye West jumped onstage to jokingly steal the award on Beyoncé's behalf. "I was so excited he was coming up! He deserves to be on that stage," said Beck, who also won Best Rock Album. And, like West, the "Blue Moon" singer predicted Beyoncé would take home top honors. "Absolutely I thought she was going to win," Beck said at a Universal Music Group after-party.
"Come on!" he added. "She's Beyonce!"
West, 37, told E! News that Beck, 44, "should have given his award to Beyoncé."
However, the "Waking Light" singer wasn't offended.
"You can't please everybody. I still love him and think he's genius," Beck told People. "I aspire to what he does. How many great records has he put out in the last five years, right?"
Though Beck has been nominated for 16 Grammys, he hadn't won an award since 2000. West has won 21 Grammys since 2005. He and Beyoncé have earned 53 nominations each, coming in behind Chick Corea (61) and John Williams (61), Georg Solti (74) and Quincy Jones (79).