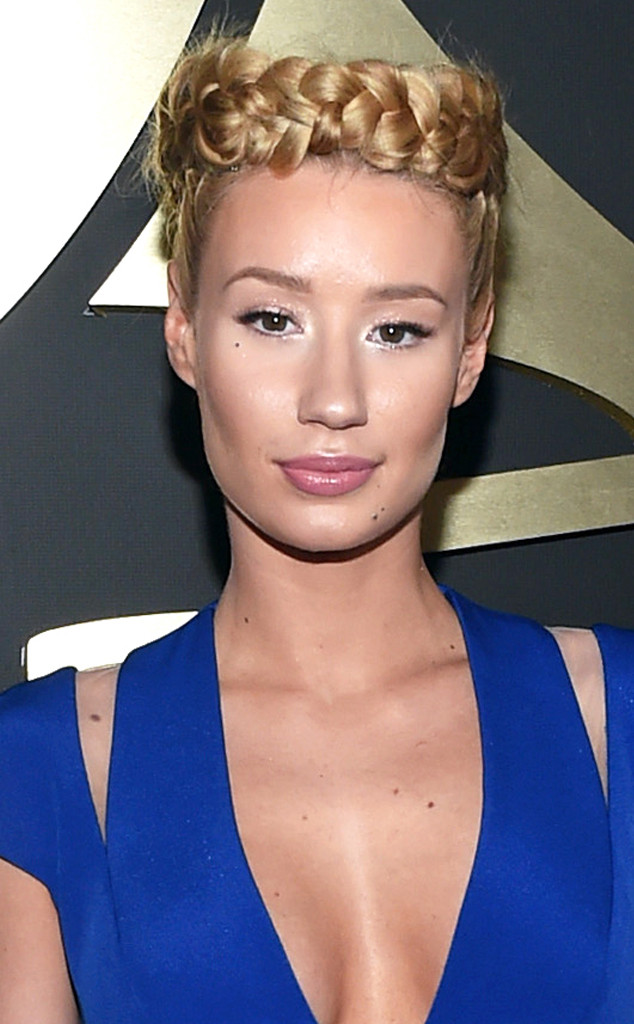 Larry Busacca/Getty Images for NARAS
If this is the new hair crown, we'd rather not be royal.
Australian rapper Iggy Azalea took to the red carpet in a figure-hugging, cobalt Armani Privé gown and, um, a rather odd choice in hair-wear. The star rocked a milkmaid-meets-crown braid that didn't quite do it for us, mainly because it gave Iggy makeshift helmet head.
Seriously, the star's normally cascading blond locks would have been a better counterbalance for her structured Armani dress, but we can at least give it to Iggy for trying a new, unexpected look.
Hairmet aside, the star took another loss tonight: Iggy is not, we repeat, not the Grammy winner for Best Rap Album. Twitter users sounded off on the rapper's loss, with most expressing relief that Eminem nabbed the award instead.
But back to that simple column gown: It might be one of the star's best red carpet choices to date. We'll just file the accompanying braid under, well, better luck next time.