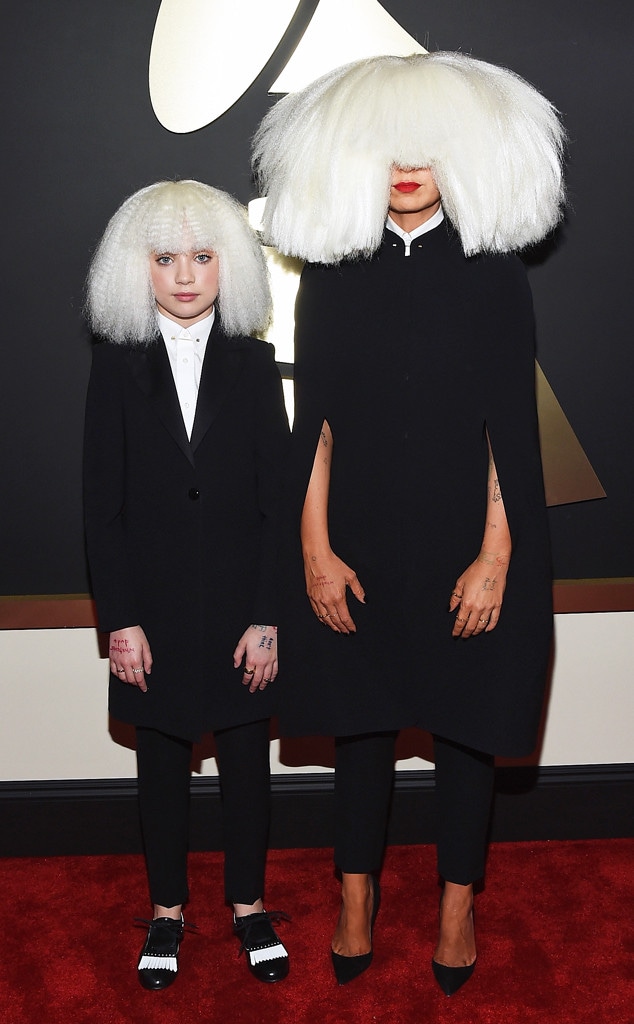 Larry Busacca/Getty Images for NARAS
Sia, is that you?
The notoriously red carpet-shy songstress took to the 2015 Grammys in a pyramid-shaped white wig that covered just about all of her face (we do spy a sexy set of brick-red lips). The star sported a caped black jumpsuit (check the, er, priest-ly white collar) and matching pumps. And alongside Sia? The star of two of her most famous videos, Dance Moms' veteran  Maddie Ziegler, who donned a massive white wig too.
Sia's mini-me was also decked in all black, sporting a tuxedo-inspired get-up with black-and-white brogues. The 12-year-old has been the singer's constant collaborator, starring in her ultra-aesthetic "Elastic Heart" music video with Shia LaBeouf and in the mega-hit (and four-time Grammy nominated) video for the single "Chandelier."
Guess the winter white trend isn't just for clothes. Wigs for the win!