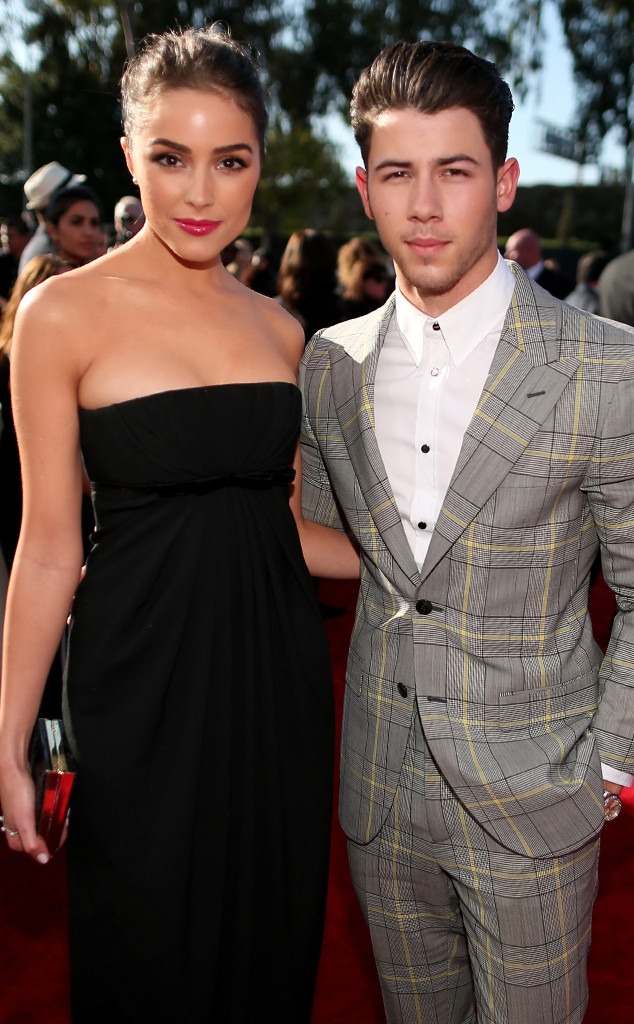 Christopher Polk/WireImage
You guys, Nick Jonas and Olivia Culpo are killing us with their cuteness.
The hot Hollywood couple stunned on the Grammys red carpet tonight, and while chatting with Ryan Seacrest, the young hunk dished on what he has planned for Valentine's Day next weekend.
"Working on them now. I'm going to be in the U.K., actually," Nick tells us, but adds that his ladylove will hopefully join him overseas. "I think so. We're working it out now. She's got a busy schedule, as well, so we're trying to make it work."
Then, as if he couldn't get any more swoon-worthy, Nick said, "But it's not just the day. Valentine's Day is every day." Sigh.
Watch:
Nick Jonas' Sweet Valentine's Plans for GF
Ryan made sure Culpo heard the sweet line, and she responded with a smile, "It's true. Isn't he the sweetest?"
Jonas also celebrated the success of his solo single "Jealous" and dished a little bit about his upcoming tour with Iggy Azalea.
"It is. Especially this time around. So, to see that it connected the way it did, and that there is a foundation there for a long career," Nick said of his track hitting No. 1. "Any time you write a song you hope for that, so I was hopeful but no, I didn't know how the audience would respond to it. It's been incredible."
As for The Great Escape tour, which kicks off in April, Jonas tells us, it's "going to be a great time. Iggy's obviously had an amazing year. I think between her, myself and Tinashe, who's also coming on tour, we're going to try to bring a great show to fans every night. Just have a good time."