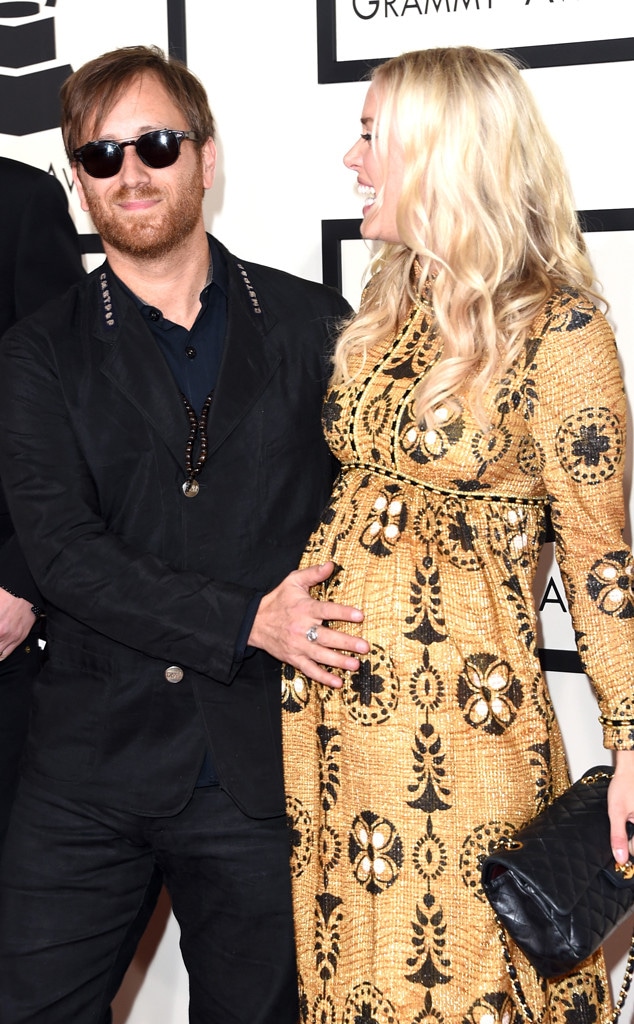 Jason Merritt/Getty Images
So Dan Auerbach's got more than a new album in his life these days.
The Black Keys frontman hit the red carpet at the 2015 Grammy Awards with a fiancée—and she's pregnant!
We couldn't help but notice that Auerbach was cradling his lovely date's belly while posing for photos and, sure enough, his rep confirms to E! News that he and Jen Goodall are expecting their first child together.
The new chapter in Auerbach's life has begun about a year and a half after his split from wife Stephanie Gonis.
Auerbach and fellow Black Key Patrick Carney headed into tonight with three chances at adding to their overall Grammys haul. The duo were up for Best Rock Performance and Best Rock Song for "Fever," and their new breakup-themed LP Turn Blue was up for Best Rock Album.