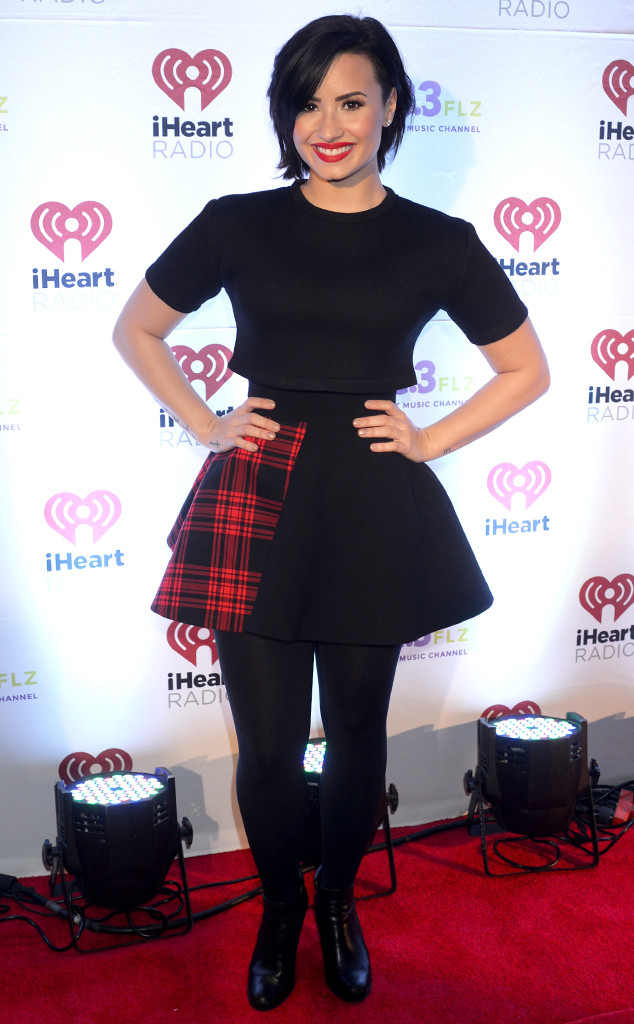 Tim Boyles/Getty Images for iHeartMedia
Brace yourselves music fans! Demi Lovato has huge plans in the year ahead.
Before any awards were handed out at Sunday's 57th Annual Grammy Awards, the "Heart Attack" singer took to Twitter to share her hopes and dreams for the upcoming months.
As it turns out, the 22-year-old is ready to introduce a new sound that may just blow the industry away.
"Excited to get back in the studio in days…Are you guys ready for album #5???" she tweeted to her fans before attending a Big Sean concert at the House of Blues in Hollywood. "I've never been more confident in my sound. Never been so sure of who I am as an artist. Never felt this hungry and driven…"