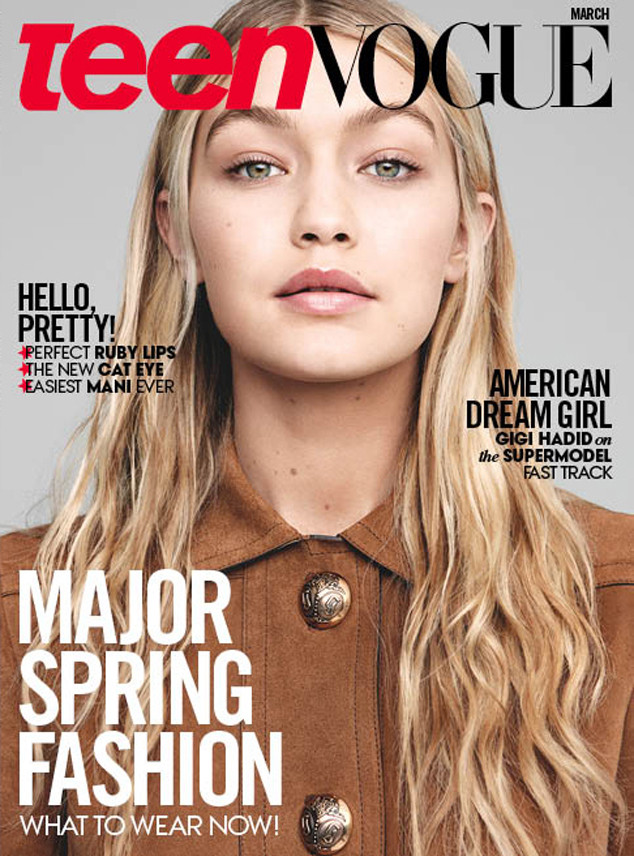 Daniel Jackson/Teen Vogue
Gigi Hadid, a 19-year-old model who appears on The Real Housewives of Beverly Hills, has scored not one but TWO gorgeous Teen Vogue covers for its March 2015 issue.
The 5'10", blonde-haired, sea foam green-eyed California-born teenager, also known for dating singer Cody Simpson and being BFFs with a slew of fellow starlets, such as Taylor Swift, appears by herself in one. It shows a close-up of her face and part of her tan jacket, buttoned all the way.
She shares another Teen Vogue March 2015 cover with fellow model Binx Walton, 18. Both appear in colorful, printed tops. Walton also has her own solo cover. Teen Vogue called the models "American Dream Girls." The issue goes on sale on Feb. 17.
"Dreams are coming true, TIMES TWO!!!!!" Gigi wrote on Instagram.