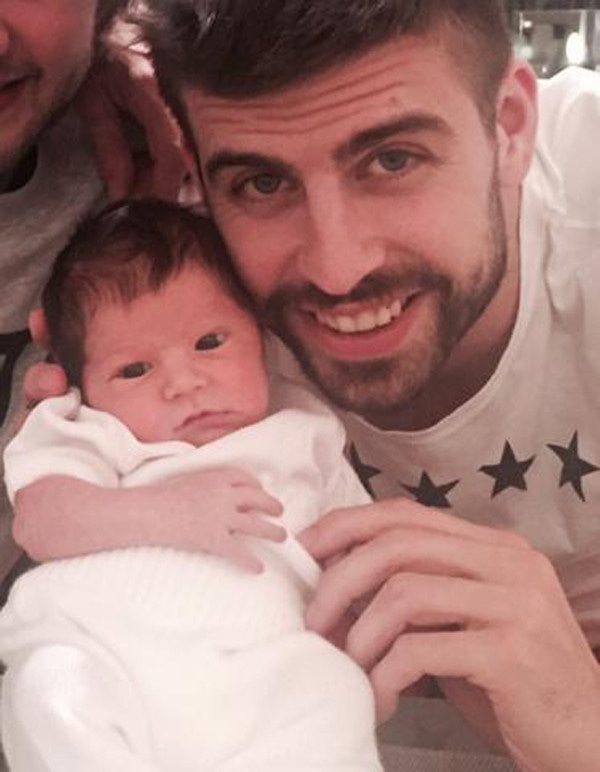 UNICEF
What a sweet father-son moment!
Shakira, 38, on Friday shared a new photo of her newborn son Sasha, her second child with her Spanish soccer stud partner Gerard Piqué, 28, more than a week after he was born. The pic shows the baby with his dad and like previous ones, was posted to support a great cause.
A cropped version of the photo was posted on his Facebook page and the Colombian pop star and former The Voice judge then shared it on hers.
"Sasha and Daddy," he wrote.
Courtesy: Jaume de la Iguana/UNICEF
A full version of the pic appears on the website of the UNICEF Baby Shower, a charity initiative the couple supports to help raise funds and awareness for children in need. As part of their "gift registry," people can donate to help pay for measles and polio vaccines, blankets, first aid kits and even soccer balls.
Shakira gave birth to Sasha on Jan. 29 in a hospital in Barcelona, Spain. She and Piqué, who have been together for more than three years, had on Thursday shared the first pic of the child's face, which was also posted on the website.
Their UNICEF Baby Shower page had last month also featured gorgeous family photos that showed Shakira in the latest stage of her pregnancy, with her partner and their 2-year-old son, Milan. The couple also shared a Facebook video.