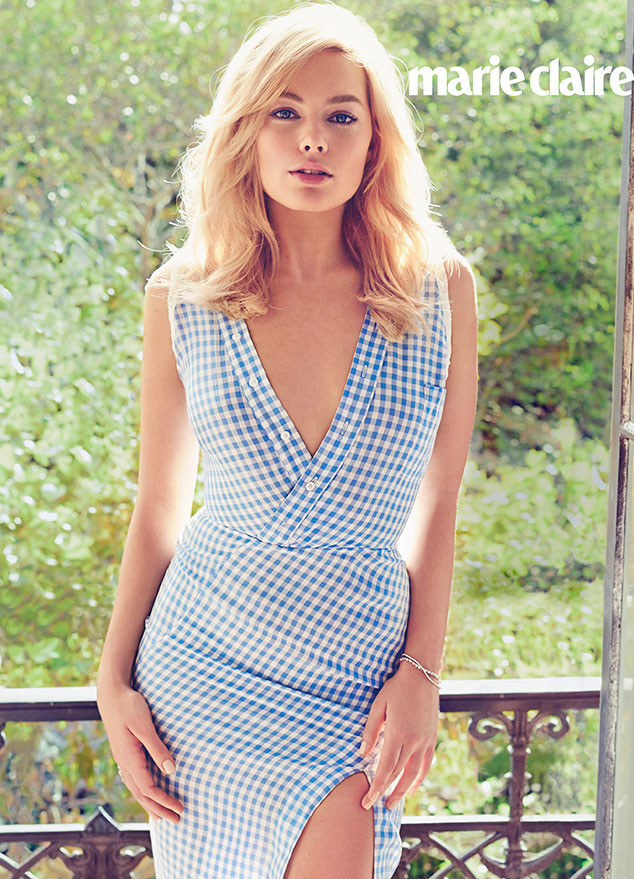 Beau Grealy/Marie Claire
Margot Robbie's interview could end up haunting her!
The Focus actress covers Marie Claire's March issue, and in the accompanying profile, she makes a bold statement about dating fellow actors. "I am officially off the market," proclaims Robbie, who last dated assistant director Tom Ackerley. "I made a conscious decision not to date actors, but not because I hate actors. That's a nasty generalization to make, and that's not the case. People take such an interest in your love life when you have a profile that it puts a lot of stress on a relationship. So, two people with profiles, I figure it's just double the amount of scrutiny, and I'd like to avoid that at all costs."
In January, however, she was seen kissing Alexander Skarsgård at the Sundance Film Festival.
Neither Robbie nor Skarsgård have commented on the club hookup via their reps. And while the blond and beautiful actors may have packed on the PDA, that doesn't necessarily mean that they're a couple.
YOLO!