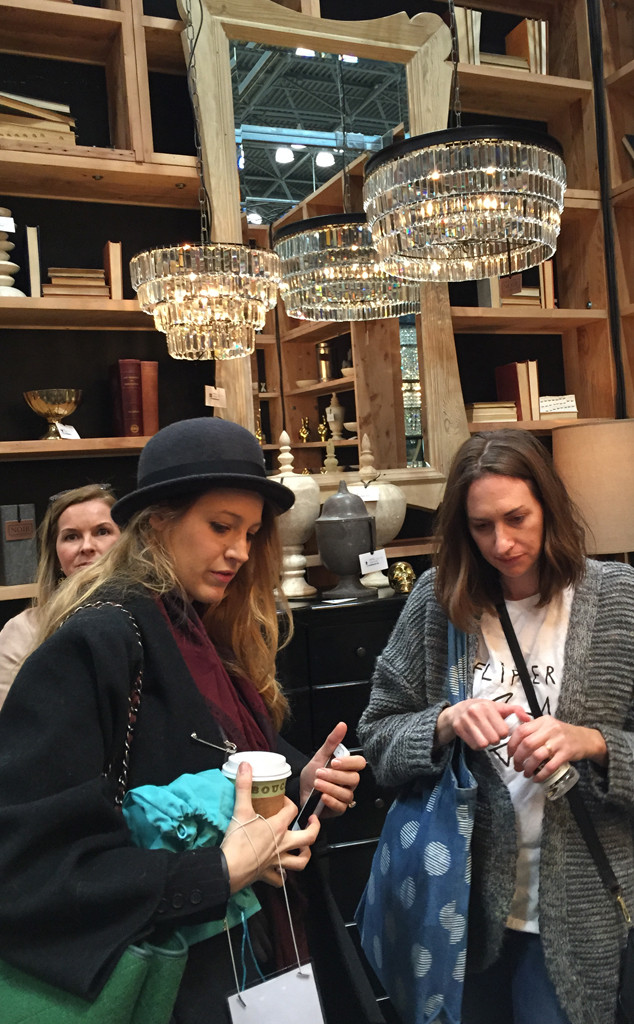 Blake Lively has been hard at work on her website, Preserve, after the birth of her baby girl!
The new mama was spotted shopping for home goods at the NY Now, the Market for Home + Lifestyle earlier this week, where she was checking out the scene for items to feature on her new project.
The new mama stopped by the Noir booth where she checked out lighting fixtures from WostbrockHome and seemed to immediately take a liking to Arteriors Reeves pendants and the Noir rain chandelier.