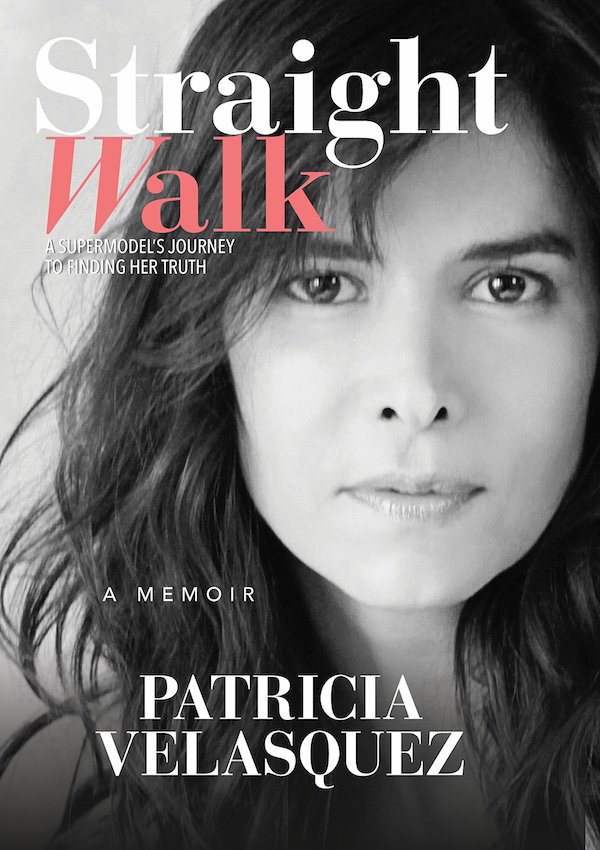 Post Hill Press
Patricia Velasquez, a Venezuelan supermodel, actress and mom, has come out publicly as gay.
In her memoir Straight Walk: A Supermodel's Journey to Finding Her Truth, the 44-year-old star of The Mummy and its sequel writes about how she hid her sexuality from her loved ones for years and dated both men and women. The book was inspired by her daughter Maya, 8, who she shares with ex-partner Lauren, according to Yahoo! Parenting.
"It's very difficult to face your past, so I put off doing anything like this for a long time," the actress, who also appeared in The L Word and Arrested Development, told the outlet. "But as my daughter started growing up and I was teaching her to be honest and proud, I knew it was time for me to set an example—and that meant facing my truth. For me, living life with truth and honesty is the one thing I want to make sure she understands."
"Gay marriage wasn't legal when Lauren and I decided to commit to one another and have a baby together," she wrote in her book. "The decision was an easy one, not like when it had been presented to me before. It made sense. Lauren was an amazing woman and I was excited to bring a life into the world with her. The second we received confirmation she was pregnant, I felt like my entire life had changed for the better."
Velasquez is currently in a relationship with a woman named Ileanna, who is also from Venezuela. She told Yahoo! Parenting they have been together for the past year.
In her memoir, Velasquez wrote about several past partners. She said she was "in love" with a woman named Sandra.
She and the comedienne and Roseanne alum Sandra Bernhard, who came out as bisexual years ago, had been linked together several times in the press but never confirmed a relationship.
In a 1998 interview with The New York Times, Bernhard had mentioned Velasquez by name while talking about several of her friends. In 2001 Velasquez told Cinema.com, "Look, she was a very, very important person in my life—and she still is. She was a friend, she was like a mother to me, and also like my daughter sometimes...Sandra is somebody that I have in my heart forever, because I didn't even speak English when I met her, and she taught me so much." 
According to The New York Post, the two met backstage at a fashion show. In the book, she said she realized she was "in love" with her a few months later, while she was on a "Frida Kahlo-themed shoot" in Puerto Vallarta, Mexico.
In her book, Velasquez wrote about how she had "successfully hidden" her sexuality in her native Venezuela. She said she was inspired to finally come out to her family, who were supportive, just before walking the runway at a fashion show by world renowned French haute couture designer Jean Paul Gaultier, around the same time The Mummy was released, in 1999. At the time, she was dating a woman named Lisa.
"As I sat there waiting to walk, I was feeling this great sense of pride thinking about my journey to this moment, the only Latina in this massive show, excited to be a part of something so amazing," she wrote. "Gaultier was a genius but he was also doing exactly what he wanted to do. It made me realize that I could be myself, too. That was the moment, I decided right there. It all just clicked suddenly. I turned to Lisa before I went out onstage. 'I'm ready.'"