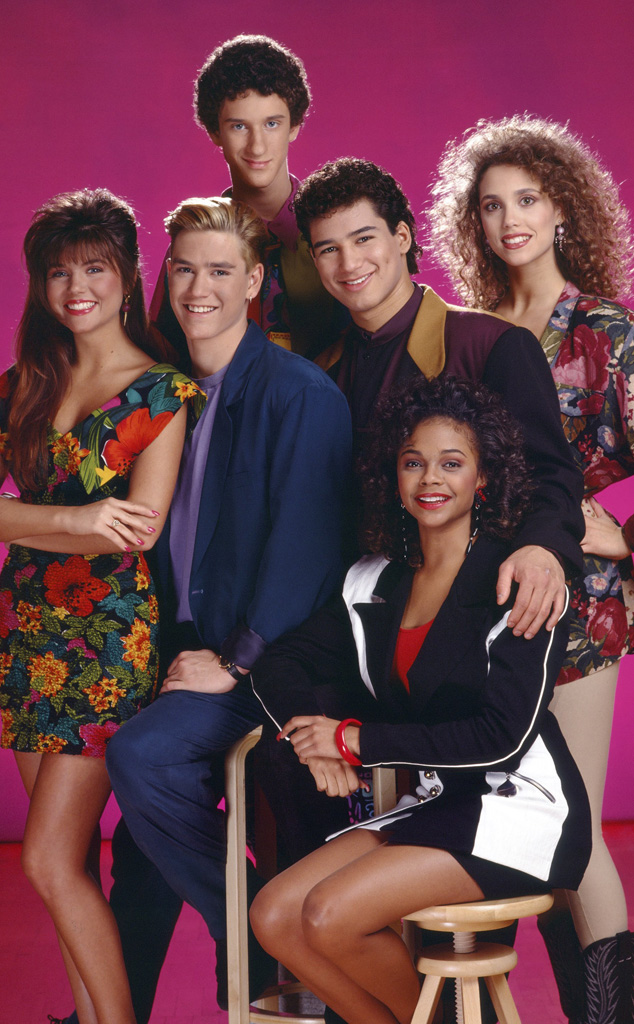 NBC
In case you missed it...We've been watching it all day: Saved By the Bell's Kelly (Tiffani Thiessen), Slater (Mario Lopez) Zack (Mark-Paul Gosselaar), Jessie (Elizabeth Berkley) and Mr. Belding (Dennis Haskins) all reunited on The Tonight Show Starring Jimmy Fallon, and it was epic!
But where was Dustin Diamond as Screech?
He had "prior commitments," his attorney, Thomas Alberti, tells E! News as to why the actor didn't appear alongside the other stars in the sketch on Jimmy Fallon's late-night NBC talk show. "He has a very active calendar of appearances, comedy gigs and the like."