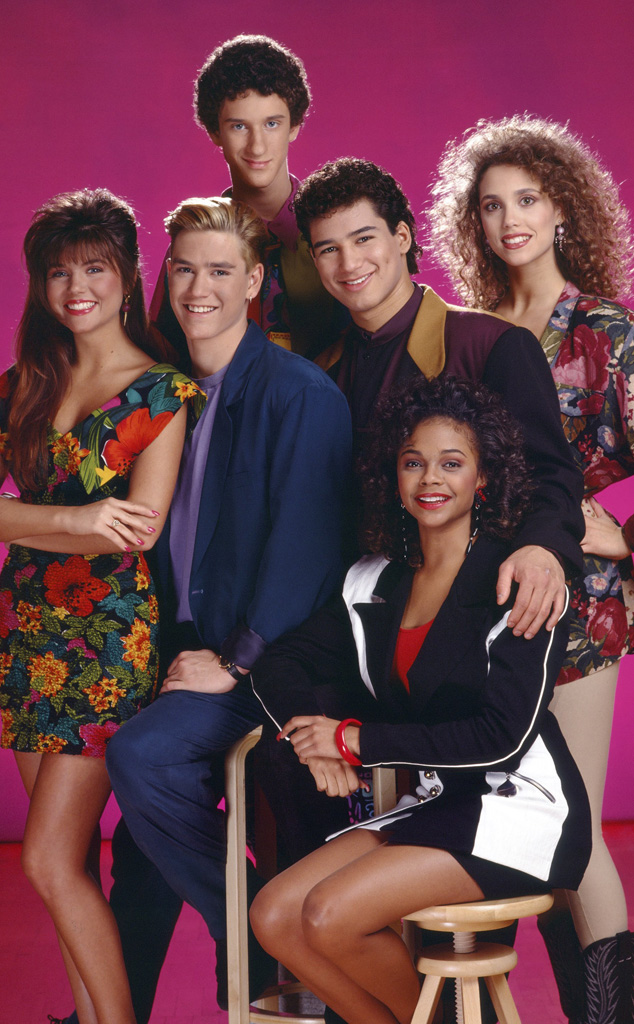 NBC
Lisa Turtle, where art thou?!
Jimmy Fallon gifted the world with an epic Saved By the Bell reunion on The Tonight Show, with Mark-Paul Gosselaar, Tiffani Thiessen, Mario Lopez, Elizabeth Berkeley and Dennis Haskins all reprising their iconic roles from the hit '90s series. While the skit was no doubt amazing, we (and the Internet) couldn't help but notice two of the Bayside's gangs were MIA: Lark Voorhies, who played fashionista Lisa Turtle, and Dustin Diamond, aka Screech.
So, why wasn't Voorhies helping her former co-stars give us major flashbacks feelings on Wednesday night?
"Lark would have loved to be part of the Jimmy Fallon skit (as she is a big fan of the show), however due to an intense work schedule she was not available," her publicist tells E! News.