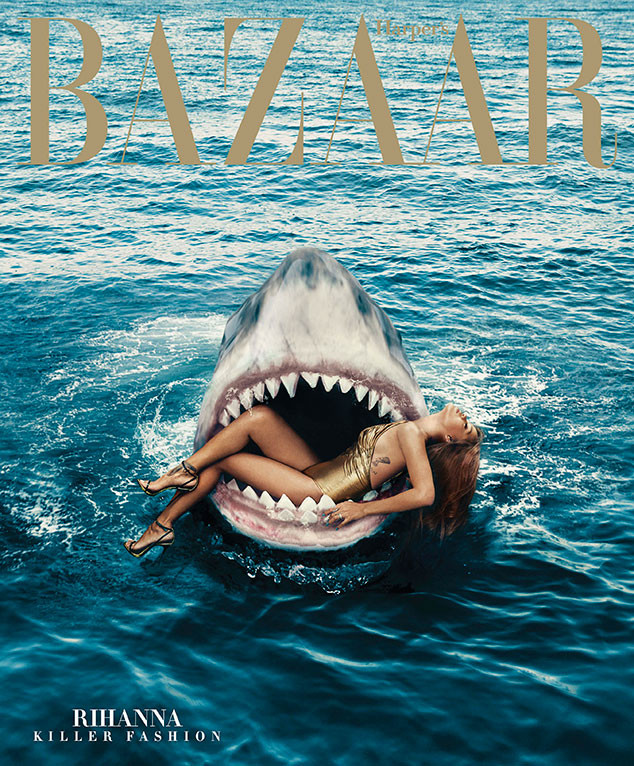 Norman Jean Roy for Harper's BAZAAR
This shark's got QUITE a mouthful...of Rihanna!
Wearing several sexy one-piece swimsuits, the 26-year-old pop star swims with three sharks and poses as a delicious snack for one of the toothy predators for Harper's Bazaar magazine's March 2015 issue, which goes on sale on Feb. 17.
The cover sent to subscribers shows Rihanna Photoshopped inside a shark's mouth, wearing a $950 gold Chanel halter swimsuit and black Giuseppe Zanotti Design stiletto sandals.
"I try my best to avoid the sharks of life, but I have had my share of experiences with them, and in those cases I just have to handle them accordingly," Rihanna told Harper's Bazaar. "But I do not swim with sharks...sharks swim with sharks."