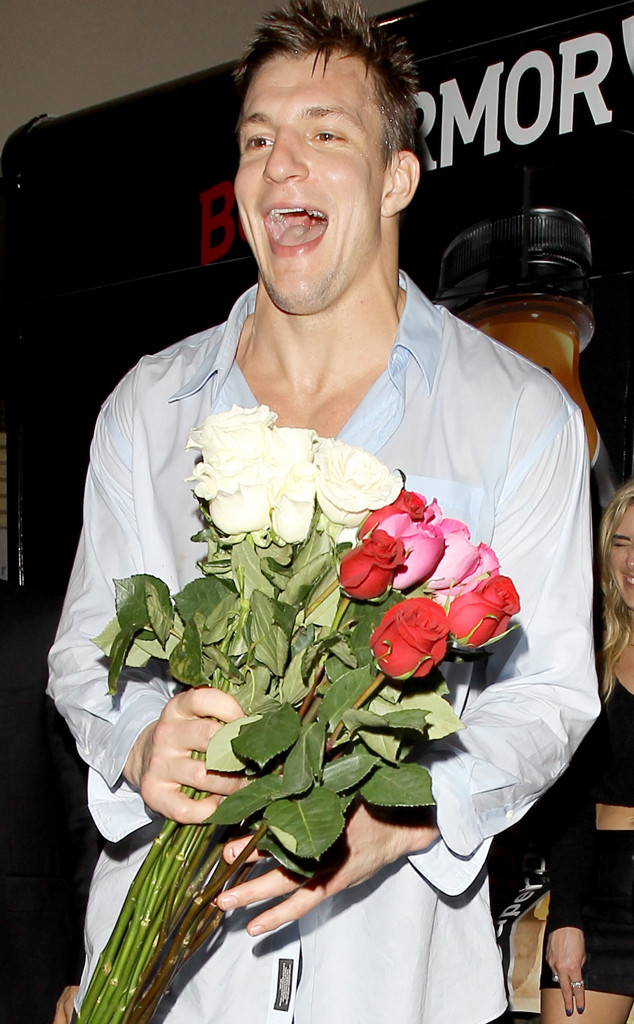 HEDO/AKM-GSI
"Lauren M., will you accept this rose?"
"Yes I will, Gronk. Yes, I will."
Doesn't that just sound right?! New England Patriots star Rob Gronkowski should definitely be considered for the next or any future season of The Bachelor. And guess what, ABC? We've already written the tagline for you. You are welcome:
"He's been looking for love in all the Gronk places."
He'd be perfect! If you don't agree with us, just take a look at the evidence.
1. Well, let's just get the obvious reason out of the way. He's very attractive: