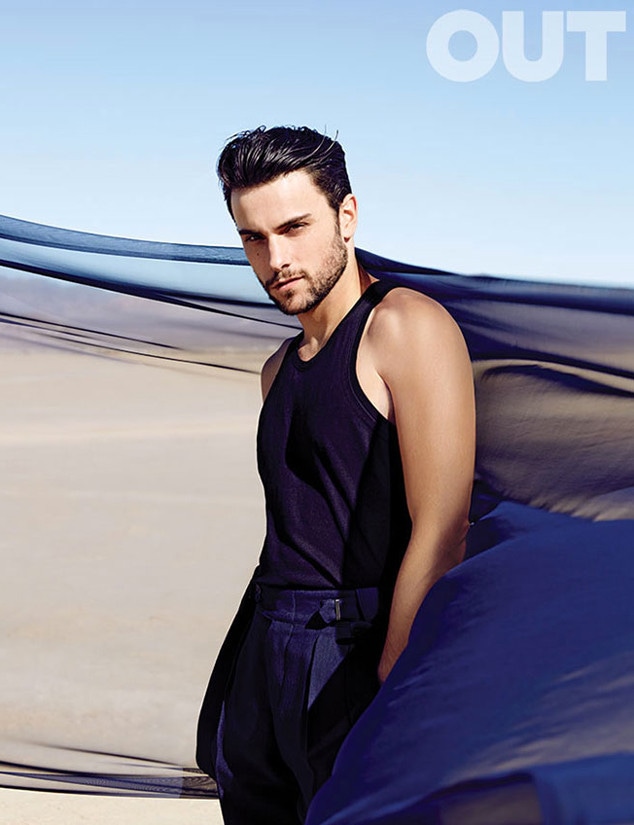 Thomas Giddings for OUT magazine
We literally can't handle how hot Jack Falahee is.
The super-sexy How to Get Away With Murder star is covering the latest issue of Out magazine and looking pretty damn fine if you ask us. For the photo shoot, the 25-year-old hunk smolders while posing in front of a desert backdrop. Falahee models some retro-inspired looks, including tank tops and high-waisted trousers, for the sizzling shoot. Falahee even flashes his adorable smile in one close-up shot.
Despite playing one of TV's hottest new openly gay characters, the HTGAWM hottie won't confirm if he's gay or straight in real life.
Thomas Giddings for OUT magazine
"I don't think answering who I'm sleeping with accomplishes anything other than quenching the thirst of curiosity. And moreover, it seems reductive," he told the mag. "It's been really interesting to be in the middle of the industry's fascination with the individual, because I never thought about that growing up or when I was at acting school. No matter how I answer, someone will say, 'No, that's not true.' We still live in this hetero-normative, patriarchal society that is intent on placing everything within these binaries. I really hope that—if not in my lifetime, my children's lifetime—this won't be a question, that we won't need this."
Thomas Giddings for OUT magazine
Falahee also revealed he has no problem being the poster boy for gay sex on network television. "I'm glad that it is a big deal—it's a huge deal—but you don't think about that when you go to work," he dished. "On Monday, I have to go and do a bunch of scenes, and I'm thinking about my actions and my goals and objectives—not 'I'm going to go make a difference.'"
Thomas Giddings for OUT magazine
Thomas Giddings for OUT magazine