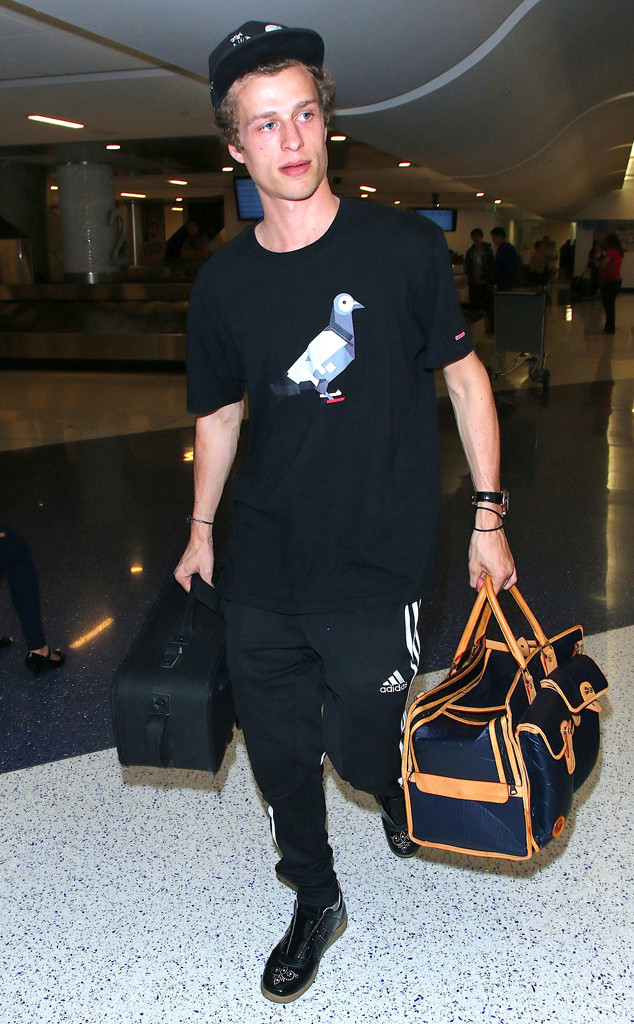 WAB/Splash News
UPDATE: Conrad Hilton III surrendered to federal authorities but didn't enter a plea. He was released on a $100,000 unsecured bond, ordered to appear for arraignment March 5 and told to continue mental health treatment.
________________________________________________________

Paris Hilton's brother Conrad Hilton III was just arrested in Los Angeles for his erratic behavior on an international flight back in July, E! News can confirm.
A federal complaint made against the hotel heir alleges that Conrad "knowingly assaulted and intimidated flight attendants and lessened the ability of the flight attendants to perform their duties" during the British Airways flight from London to Los Angeles on July 31.
The court document added that drink service was delayed almost an hour due to Conrad's outburst.
The papers detail how shortly after takeoff, Nicky Hilton Rothschild's brother began to pace up and down the aisles and telling both passengers and flight attendants to "f--k off."