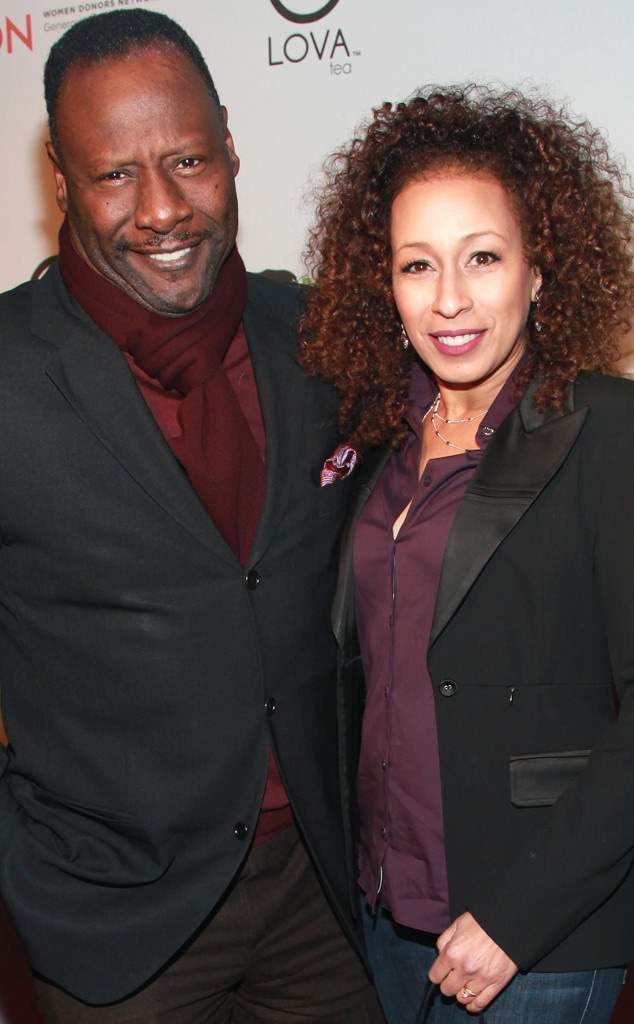 Taylor Hill/FilmMagic
Sounds as though Tamara Tunie is close to closing the book on this case.
The Law & Order: SVU star and her husband of almost 20 years, jazz musician Gregory Generet, have separated, E! News confirmed Tuesday. 
They have not yet filed for divorce and the New York-based duo, who tied the knot in 1995, do not have children together. This was Tunie's second marriage; her first, to Greg Bouquett, ended in 1991.
The 55-year-old actress is best known for playing no-nonsense medical examiner Dr. Melinda Warner on SVU,  and she has also had prominent roles on As the World Turns, NYPD Blue, 24, The Good Wife and The Red Road. Her big-screen credits include Wall Street and Flight. 
Talking to Essence in 2012 in a joint interview with her husband, Tunie credited, among other things, his-and-hers home offices and some pre-marital counseling for their relationship's longevity.
"We're not joined at the hip," Generet, who performed a few nights ago at the Smoke Jazz Club in NYC, told the magazine at the time. "We can be in the same room and be in different places in the room and not have to be near each other at every moment. Yet we can just feel each other's presence all the time."
He added, "We spend a lot of time together supporting each other's different projects because it's a part of our lives. It's a beautiful thing. It's what gave me the strength to go out and do what I'm doing right now. My wife is a champion, a cheerleader, a note taker, a note giver—these things help me. 
"At the end of the day, it's about love and support," Tunie said. "Any suggestions or constructive criticism that we might have for each other is about making the other person better. That's a very critical component. We both have home offices. Mine is on the basement of our brownstone and his is on the fourth floor of our brownstone. We shared an office for a little while but that didn't work. We moved to the opposite ends of the house, and that's why we're still married! We still get to see each other a great deal."
"Even though you're married, you're still individuals," she also said. "You still have to grow and nurture your individuality. And what you have to gather is the marriage. Each partner brings his or her own special joy to that marriage and that's what helps the marriage grow. You have to continue to grow and evolve as individuals in order for your marriage to evolve. It takes two pillars to support a structure. If those two pillars become one, you have a structure that teeters."