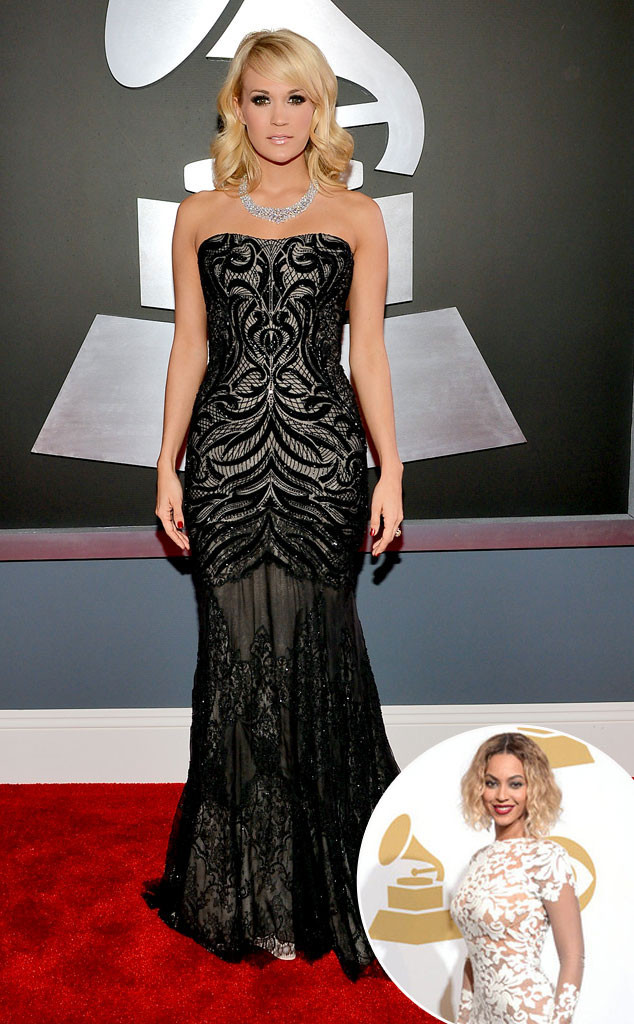 Getty Images
Confirmed: Even Carrie Underwood (like the rest of us mere mortals) gets jealous of Beyoncé's Grammys style!
"I can't help but always be envious in the best way of whatever Beyoncé is wearing," Carrie gushed exclusively to E! News. "What she wears on stage especially. Whatever she's going to have on stage is gonna make all of us feel like we need to go to the gym immediately!"
Well, it seems Carrie's again thinking exactly the same thing as the rest of us! The Almay ambassador (and face of the brand's latest Simply American campaign) has always maintained an impeccable figure, but in light of her pregnancy has admitted to missing her slimmer silhouette. And while Carrie—who's up for two Grammy nods this year—is eager to see the 2015 Grammy Awards red carpet, she'll be experiencing the show from a different seat this year.