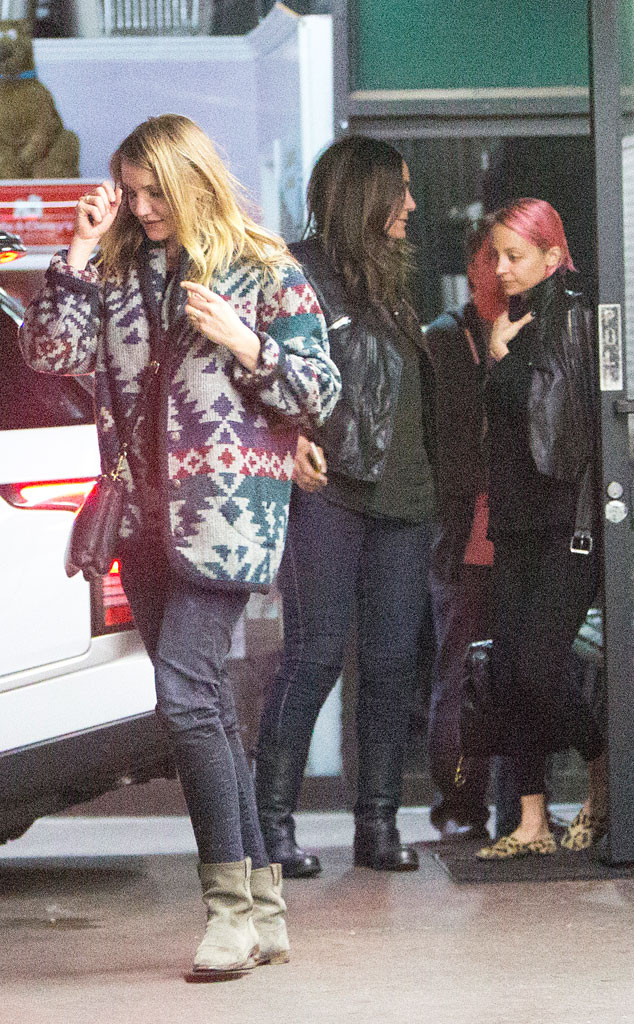 SPW / Splash News
Oh, to be a fly on the wall at this casual girls' night out...
Newlywed Cameron Diaz as well as sister-in-law Nicole Richie and BFFs Drew Barrymore and Gwyneth Paltrow, dined at Katsuya restaurant in Studio City, Calif. on Monday, where the besties enjoyed a fun-filled dinner with two additional pals.
Richie and Diaz, who are married to twins Joel and Benji Madden, respectively, apparently left their men at home for the evening and opted for a girls' only outing.
All the ladies were dressed casually for the occasion with the Annie star sporting jeans, flat boots and a printed jacket while Barrymore wore boyfriend jeans, pink heels and an orange coat. Richie, meanwhile, was still rocking her hot pink hair and opted for an all-black ensemble, similar to Gwyneth, although they were both sporting fancy footwear—Richie with leopard print flats and Gwyneth with silver sneaks.