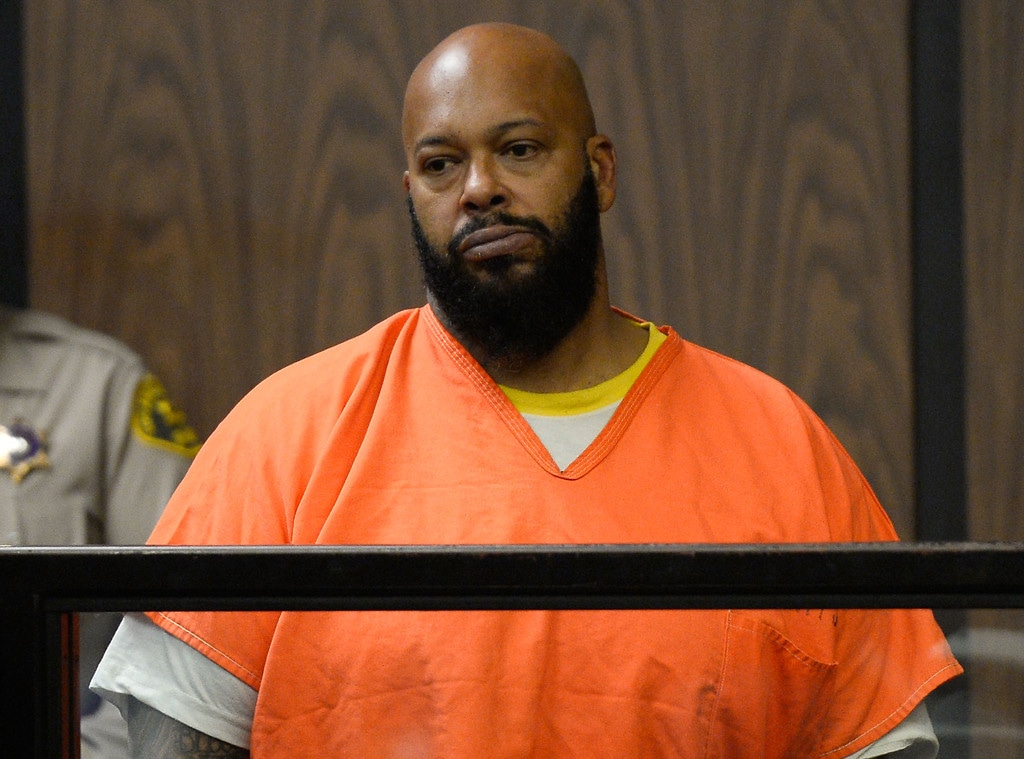 Paul Buck - Pool/Getty Images
Suge Knight has pleaded not guilty after being charged with one count of murder, one count of attempted murder and two counts of hit-and-run after a fatal incident that left the rapper's friend Terry Carter dead.
The 49-year-old hip-hop mogul appeared in court this morning to make his not-guilty plea before he was rushed to a local hospital, E! News has confirmed.
Los Angeles Sheriff Deputy Moody tells E! News that Knight was taken to the hospital earlier today around 9:45 a.m. for a medical condition. Knight will receive treatment and, depending on his medical condition, he will be released back to the Sheriff's custody. Knight reportedly suffered a panic attack prior to hospitalization.
Last Thursday, Knight was involved in a fatal accident that left Carter dead and another person in unknown condition. The hit-and-run occurred during a music video shoot in Compton.
Following the tragic incident, Knight's attorney James E. Blatt confirmed that Knight ran over two bystanders when he tried to escape an altercation with two other men on the set of a film project.
After surrendering to authorities, Knight's bail was revoked after he was deemed a "flight risk" and a "three strike candidate." His criminal past was also cited as a reason as was the possibility of witness intimidation.
Knight's next court appearance is scheduled for Monday, Feb. 9.
—Reporting by Claudia Rosenbaum