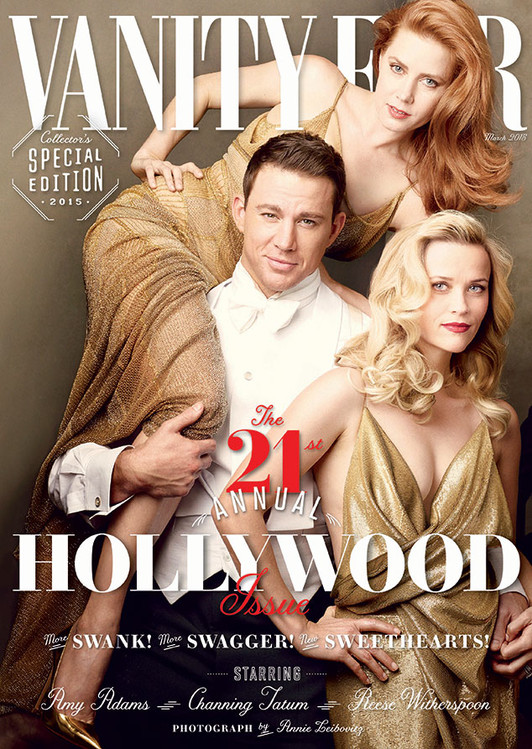 Annie Leibovitz exclusively for Vanity Fair
One of the most famous questions celebs get asked on any red carpet is, "Who are you wearing?" But Channing Tatum didn't name the usual high-end designers. Instead, he joked, he was wearing Amy Adams!
Tatum, Adams and Reese Witherspoon cover Vanity Fair's 21st annual Hollywood issue, and the Big Eyes actress actually is on Tatum, as he is hoisting her up! Shot by Annie Leibovitz exclusively for the magazine, the extended cover features 10 stars who had truly noteworthy performances this year.
The three-panel foldout also features Eddie Redmayne for his work in The Theory of Everything, Felicity Jones for her role of Stephen Hawking's (Redmayne's) wife, David Oyelowo for his portrayal of Dr. Martin Luther King in Selma, Benedict Cumberbatch for The Imitation Game, Sienna Miller for her role as the wife of Chris Kyle in American Sniper, Oscar Isaac for A Most Violent Year and Miles Teller for Whiplash.