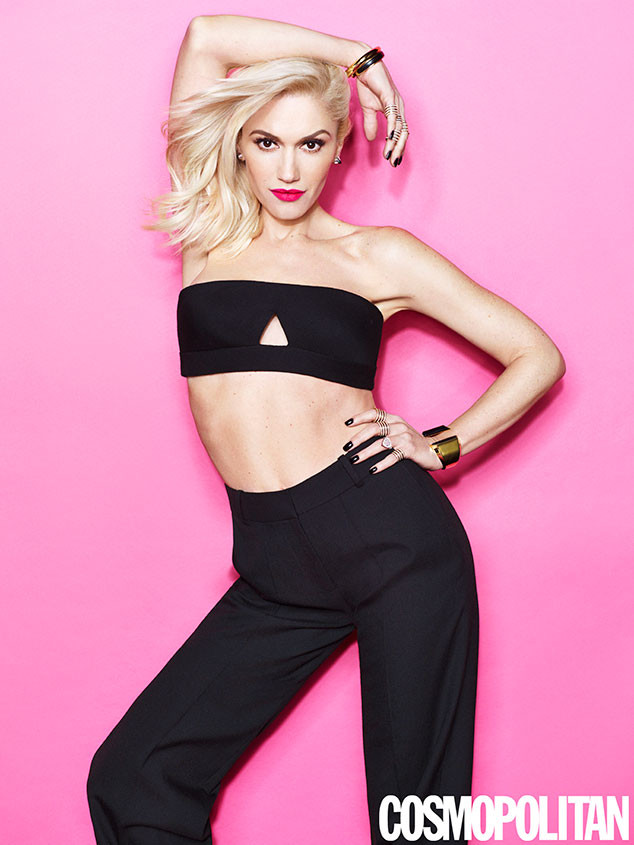 Matthias Vriens-McGrath
Gwen Stefani and Gavin Rossdale will celebrate their 13th wedding anniversary this October, yet the No Doubt singer still considers the Bush frontman to be out of her league. As she explains in Cosmopolitan's March issue, "I never really saw myself landing a guy that hot. I don't know if I was a nerd in high school, but I definitely wasn't the super-cute cheerleader so I never saw myself getting somebody like that."
Though the "Baby Don't Lie" singer admits that her husband is "quite handsome," the mother of three boys adds, "It's not the most important thing about him, but it is nice...and he makes really cute babies!"
So, what's her secret for sustaining a marriage?
"We go through so much together—it's a miracle that we could stay together this long," the Voice coach and "Settle Down" singer tells the magazine. "[Gavin's] on a short tour right now, and he wrote me the sweetest note this morning. It's good to have those days when we both do our own things. I think that's what keeps relationships going, when both people can be themselves and have their own individuality.
"That's especially important for women," Stefani adds. "It's hard to find time for yourself."