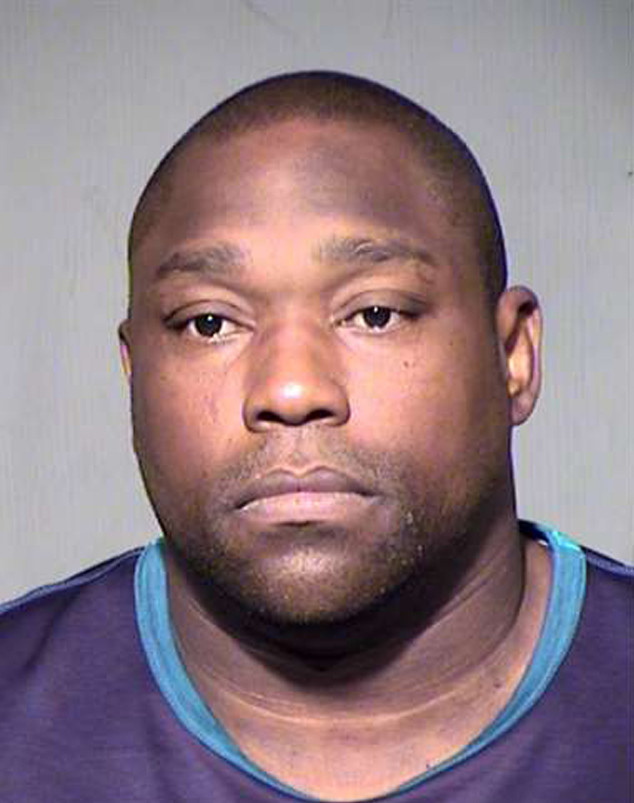 Phoenix Police Dept.
UPDATE: Sapp has been charged with three domestic battery misdemeanors for biting his girlfriend, throwing her to the ground and stepping on her head. If convicted, he could serve up to 18 months in jail.
_____________________________
Warren Sapp was arrested early this morning in Phoenix, Ariz., for soliciting a prostitute and assault, E! News confirms. The 42-year-old former football player was in Phoenix covering the Super Bowl for the NFL Network.
According to law enforcement, police officers were contacted at around 2:30 a.m. by a female at a Phoenix hotel who alleged she had been assaulted when an argument about money turned physical. Police detained Sapp and questioned him, and during his interview he admitted his involvement in the act of prostitution. He denied assaulting any females at the scene. He was later transported to the Maricopa County Jail and booked on charges of soliciting prositution and two counts of assault.
The NFL Network confirmed to E! News that it has suspended Sapp indefinitely, without pay, "pending the outcome of the ongoing police investigation."