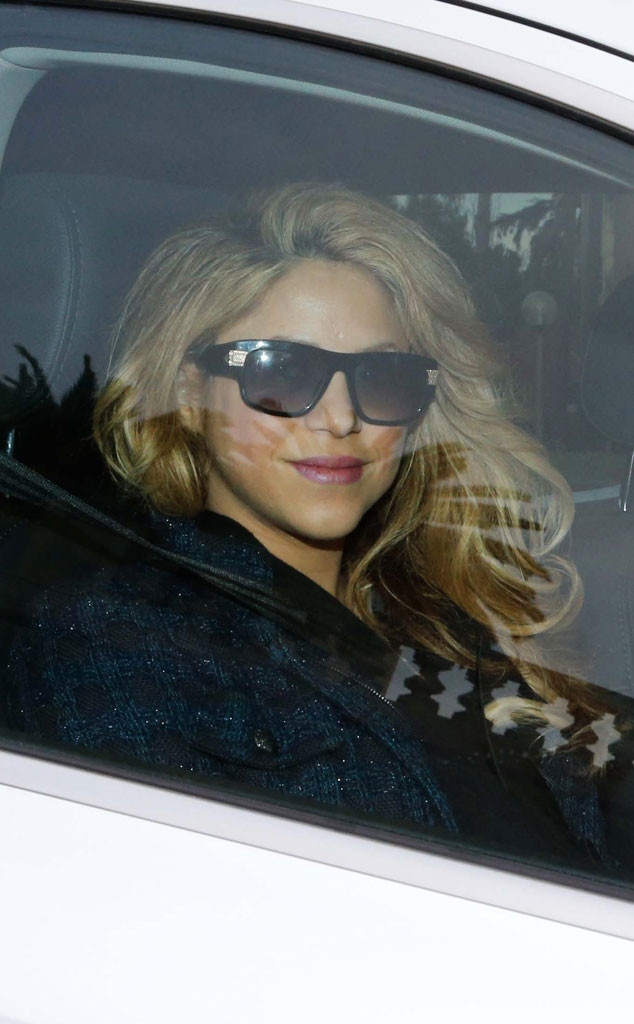 KOOL/QUIMI
Shakira and Gerard Piqué just received the best birthday gift they could ever ask for...they get to take their newborn son, Sasha Piqué Mebarak, home today!
The "Hips Don't Lie" singer and her soccer-playing man share a Feb. 2 birthday which means from here on out they'll have a jam-packed birthday week now that Sasha was born only a few days before them on Jan. 29 LOL. The couple left the hospital with their elder son, Milan, in tow, while the Colombian-born singer's brother, Tonino, was spotting bringing home baby supplies with Gerard's best friend.
Although she was wearing sunglasses that covered part of her face, Shakira was clearly glowing as she waved from her car with her longtime love. Wearing minimal makeup, Shakira looked beautiful as Gerard chauffeured her and their new son home!
She confirmed Sasha's arrival on her blog and also explained the meaning behind his name. "The name Sasha is of Greek and Russian descent and means 'defender of mankind' and 'warrior,'" her website states.
She kept a fairly low profile while she was pregnant with Sasha, but previously admitted to Latina magazine that she really wants to have a lot of kids with her beau.
"I would love to have eight or nine kids with Gerard," she told Latina magazine. "My own fútbol team."
With two kids already they're certainly on their way!