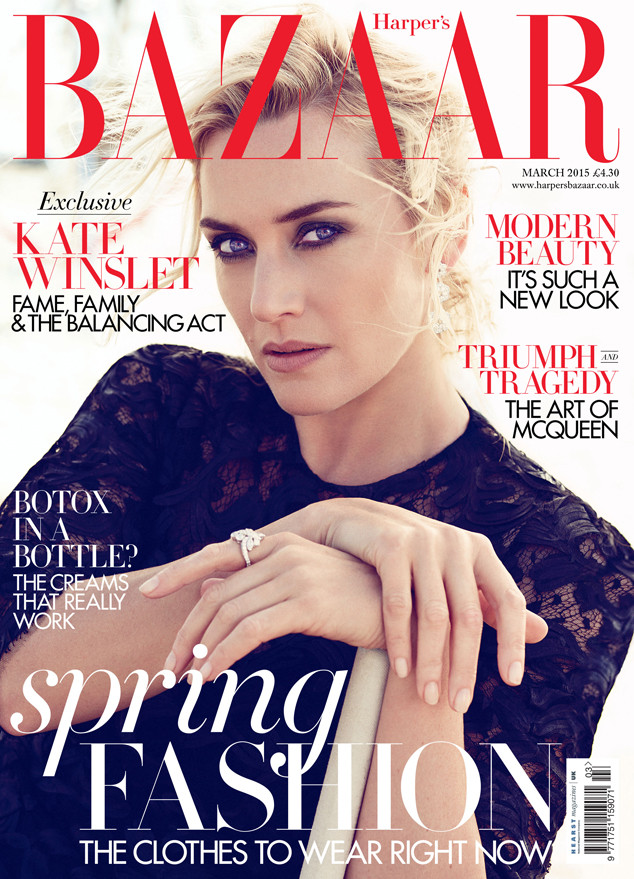 Alexi Lubomirski/Harper's Bazaar UK
Kate Winslet doesn't sweat the small stuff.
The 39-year-old actress stuns on the cover of the U.K. Harper's Bazaar, and gets candid about the peaks and challenges of her personal life—including raising her three kids, losing the baby weight, and divorce.
"I think it's very important to teach your children to struggle on some level," she explained. "I would honestly say I wouldn't change a thing. Even all the bad bits. It doesn't matter how [bad] times have been, they all matter, because those things shape who you are. And if you don't like who you are, well, then you're f--ked really, aren't you?"