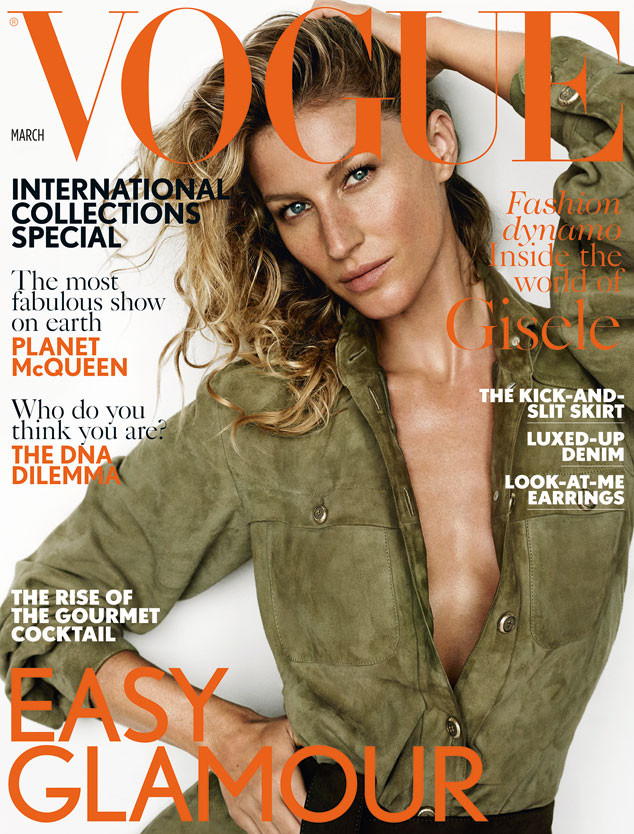 Mario Testino
Gisele Bündchen definitely has it all—but if she could choose, would she want to keep everything the same?
The stunning supermodel covers British Vogue and tells the magazine that her ideal life would look a little bit different than what she has now! Instead of modeling, the bombshell admits that she's happiest with her family while surrounded by the great outdoors.
"My earliest memory was going to my grandma's house, milking the cows and collecting the eggs from the chickens," she explains. "If I could choose, I'd be bare feet, with animals all around me and living in a tree house. Like Tarzan and Jane, that's my dream. I'm at my happiest around nature."
As the highest-paid supermodel in the world who happens to be married to a very important football player, privacy might be hard to come by, but Gisele insists that she separates her private life from her public one.