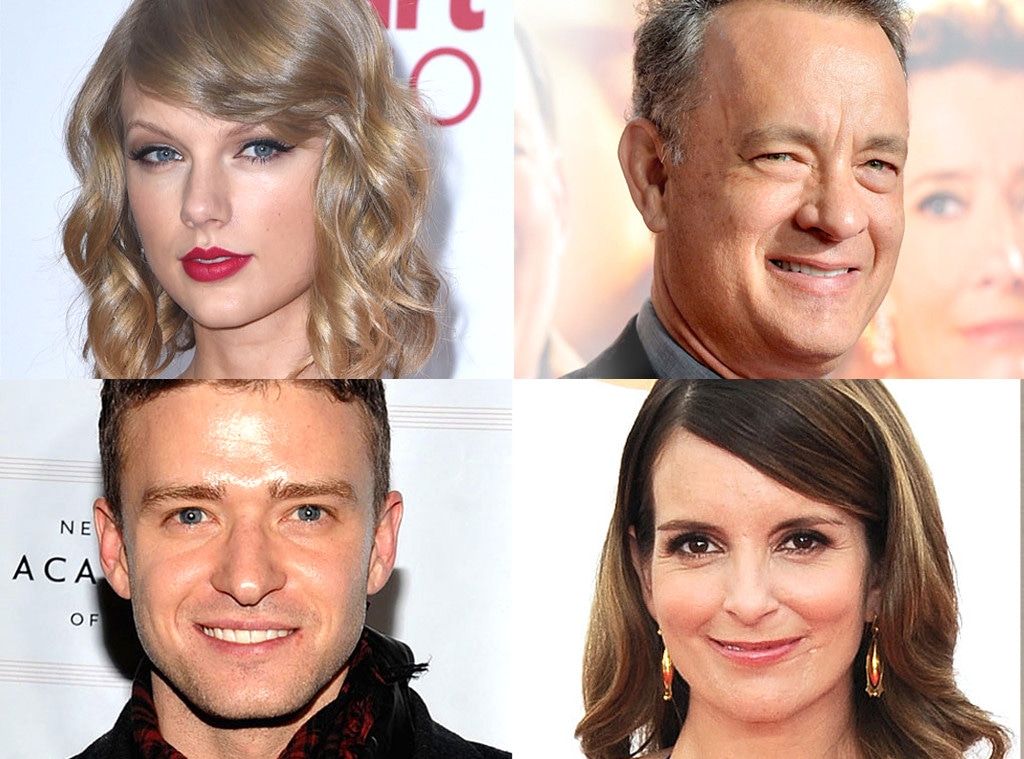 Getty Images
Update 2/2: NBC has confirmed the cast list below.
Why so coy, Saturday Night Live?
The comedy staple's 40th anniversary special is just two weeks away and very few details have been released so far about the three-hour event. Until now, we could only assume Eddie Murphy was telling the truth when he said that he'd be attending.
In the past two days, NBC has aired two promos for the special that only consist of flashing names over sounds of an audience clapping and laughing. They're actually sort of creepy—especially if you watch them over and over again as you attempt to catch all the names.
As to what the names mean, we can only guess. Will they be appearing on the special? Were they in the clips that will be replayed? Will they perform? Will they just be watching from the audience? Will they be watching from home? Are these just people that SNL thinks are really cool?
Ana Gasteyer also tweeted about the event, saying "Imma be there too #SNL40," but she did not elaborate on what she would be doing there.
Right now, it's all unclear, but whatever these 30-odd celebs are doing, we are here for it, even more than we're here for literally any gathering involving large numbers of famous people. This gathering has Taylor Swift and Bill Murray. This gathering is the best gathering.
Before we start to ramble on about our fantasies involving Tina Fey and Amy Poehler, check out the full list of names, and then watch the promos to imagine for yourself what this 40th anniversary special might entail:
Justin Timberlake
Emma Stone
Derek Jeter
Jimmy Fallon
Paul McCartney
Chevy Chase
Kanye West
Adam Sandler
Melissa McCarthy
Will Ferrell
Robert De Niro
Tina Fey
Paul Simon
Jerry Seinfeld
Molly Shannon
Steve Martin
Mike Myers
Eddie Murphy
Jack Nicholson
Amy Poehler
Peyton Manning
Jim Carrey
Dana Carvey
Kristen Wiig
Dan Akroyd
Chris Rock
Alec Baldwin
Taylor Swift
Garrett Morris
Andy Samberg
Christopher Walken
Maya Rudolph
Tom Hanks
Martin Short
Betty White
Bill Murray
The one-night only event airs Sunday, Feb. 15, at 8 p.m. with a red carpet special starting at 7 p.m. on NBC.
(E! and NBC are both part of the NBCUniversal family.)