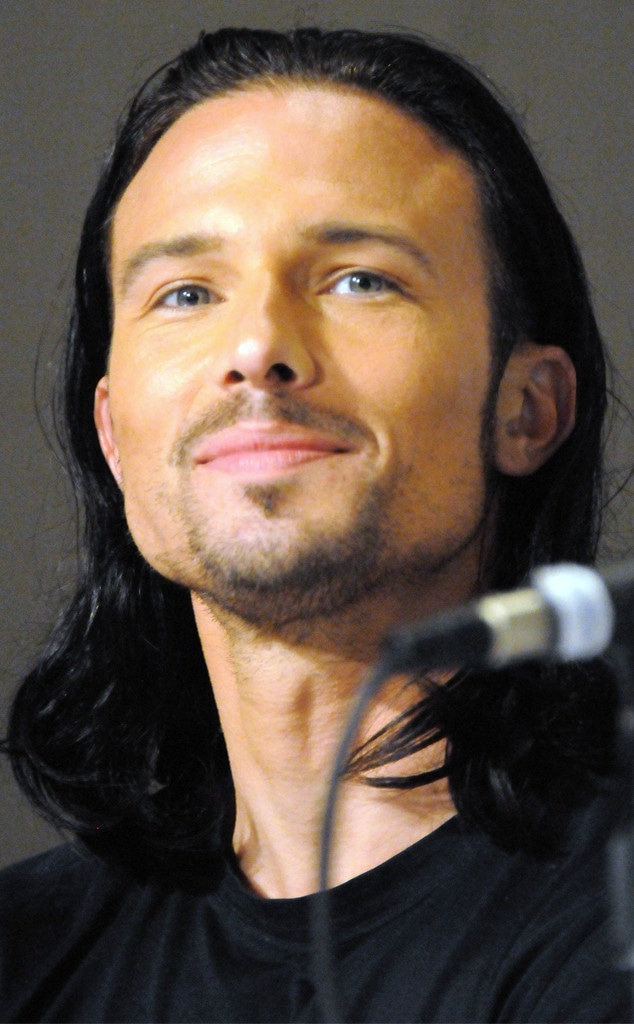 Albert L. Ortega/Getty Images
Ricardo Medina Jr. was arrested Saturday afternoon after allegedly stabbing his roommate to death with a sword.
According to Los Angeles County Sherriff's Department, police were called to the actor's home after a fight broke out between himself and his roommate Joshua Sutter.
The argument turned into a physical altercation once Medina and his girlfriend retreated to his bedroom.
Sutter followed them and forced the door open. Police say Medina then proceeded to stab Sutter once in the abdomen with a sword kept next to the bedroom door.
The Power Rangers actor called police, remained at his home and was later interviewed by homicide detectives. Sutter was taken to the hospital where he was pronounced dead. 

After an investigation, Ricardo was booked for murder and moved to Palmdale's Sherriff Station where he is currently being held in lieu of $1 million bail.
E! News has reached out to Medina's rep for comment.
Medina got his start in Hollywood as the red ranger on Power Rangers Wild Force: Identity Crisis back in 2002. He would also earn guest roles in ER, CSI: Miami and most recently, Power Rangers Samurai.
—Reporting by Holly Passalaqua