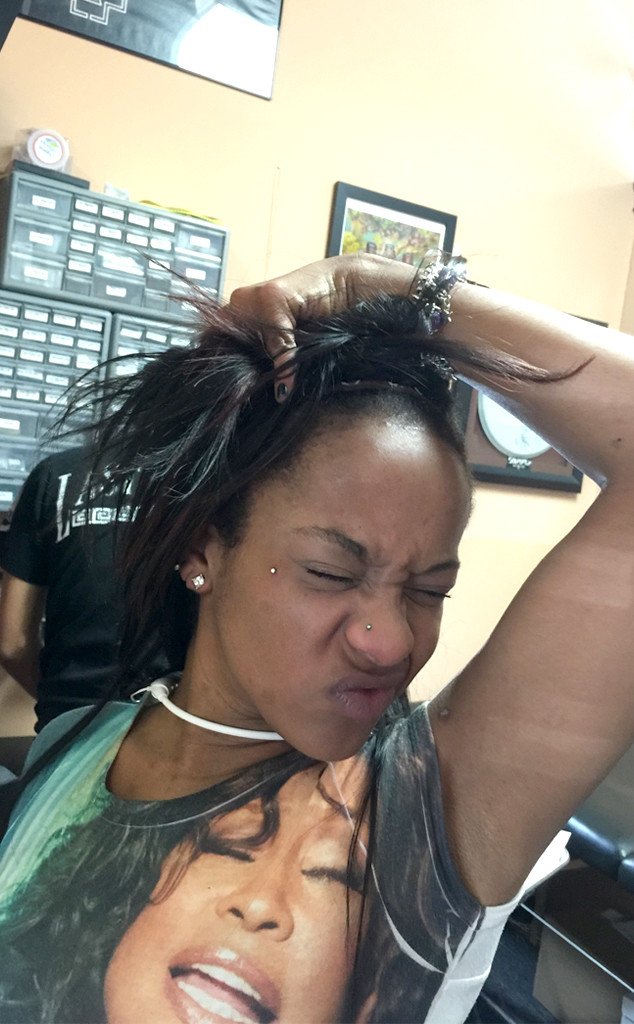 Teresa Mellas
Two weeks ago, Bobbi Kristina Brown walked into a tattoo parlor in Georgia, wearing a T-shirt bearing a photo of her late mother Whitney Houston.
The 21-year-old was hospitalized on Saturday after being found unconscious in a bathtub at her house. She remains unresponsive. Almost exactly three years ago, her famous mom, iconic singer and The Bodyguard actress was found in a similar manner before she was pronounced dead age 48.
During a Jan. 20 visit to Inksomnia Tattoo Studio, one of her favorite parlors that is located near her home in Alpharetta and which was featured on the Lifetime reality show The Houstons, Bobbi Kristina spoke about her mom, employees Teresa Mellas told E! News exclusively.
"She kept talking about [her mother] and the anniversary coming up," she said about Bobbi Kristina. "She talked about it a lot. She said she missed her a lot and thought about her all the time."
"She had a T-shirt on with Whitney on the front and she told me she was wearing her mother's belt," Mellas added. "It really was weighing hard on her."