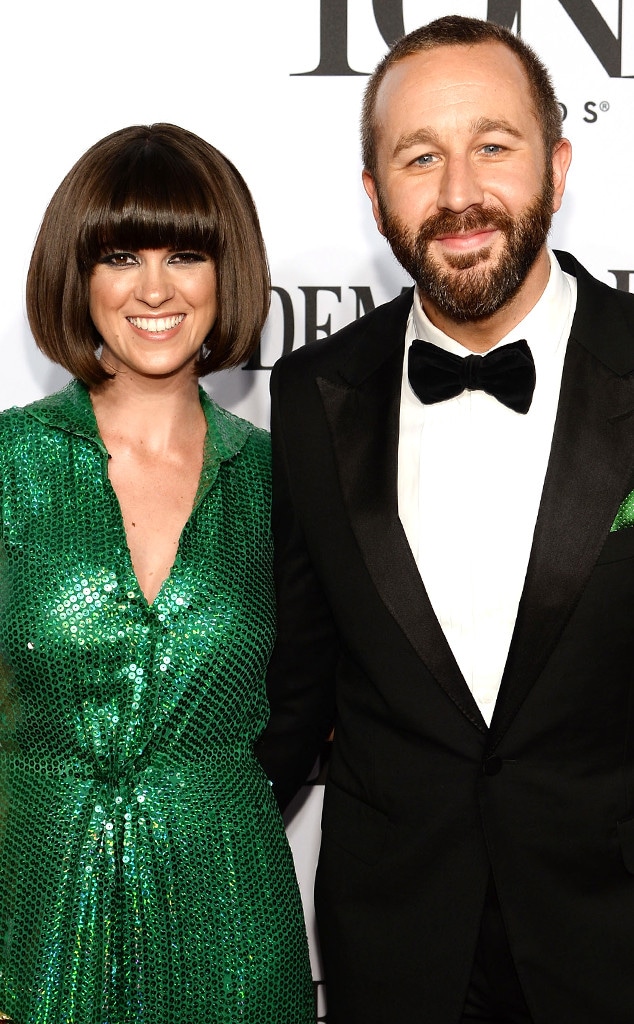 Dimitrios Kambouris/Getty Images
Welcome to the fatherhood club, Chris O'Dowd!
The Bridesmaids actor took to Twitter Sunday morning to make a big announcement! Turns out his wife Dawn O'Porter has given birth to a happy and healthy baby!
"It's a boy!" the actor shared with fans. "@HotPatooties & I would like to introduce Art O'Porter, our gorgeous baby. Well, I'm pretty sure he's ours."
What comes next is a hilarious picture of a baby with a complete bob and an impressive beard with a few gray hairs.
But don't worry fans. O'Porter also confirmed the baby news Sunday morning with a few less jokes.
"Thanks all!" she shared online. "He is one week old today. It's been a beautiful week. I think we'll definitely keep him;)"  Guess that official baby photo will have to wait just a little longer.
This past August, O'Dowd was one of the many celebrities who participated in the ALS Ice Bucket Challenge. But instead of just getting soaked with ice cold water, the 35-year-old also made a big announcement.
"I've been nominated by a bunch of bloody idiots so I guess it's time," he joked in his video. "I'd like to nominate Baby O'Porter." Pretty clever, right?
The baby marks the couple's first child together who said "I Do" back in August of 2012. Huge congratulations to the happy couple!