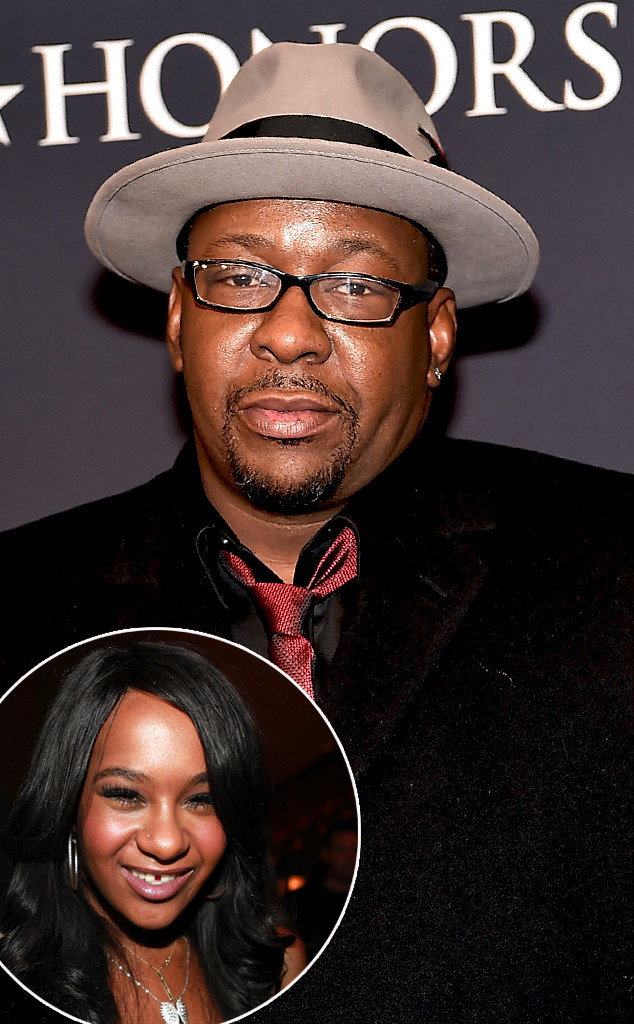 Getty Images
Bobby Brown is speaking out for the first time about his daughter Bobbi Kristina Brown's hospitalization, more than 24 hours after she was found unconscious in a bathtub at her home near Atlanta.
The 45-year-old singer and ex-husband of her mother, the late Whitney Houston, rushed to be by her side at the hospital on Saturday upon hearing the devastating news. He and several other family members, including her husband Nick Gordon, who found her face down in the filled tub and helped try to revive her, are at the medical center.
"Privacy is requested in this matter," Bobby said in a statement to E! News. "Please allow for my family to deal with this matter and give my daughter the love and support she needs at this time."
"The report that Bobbi Kristina Brown has been taken to the hospital in Atlanta, Georgia is accurate," his lawyer said. "No additional information will be forthcoming."
Her condition remains unclear. Medical officials and family members have not commented. A source told E! News that Bobbi Kristina was still unresponsive and was breathing with the help of a ventilator. According to two other sources, she is not in a medically induced coma, as reported by several outlets.