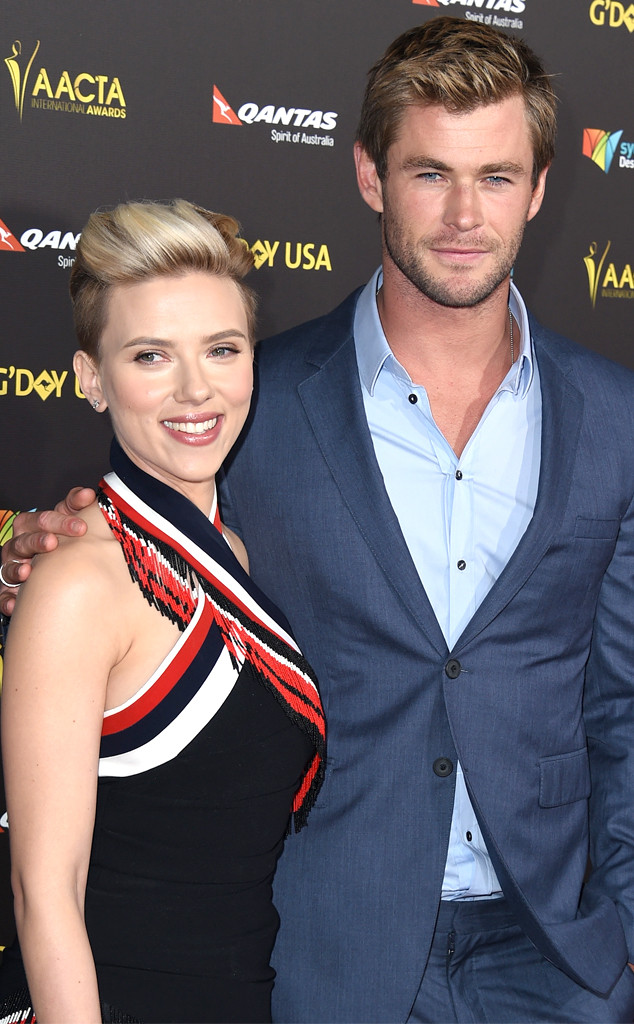 Steve Granitz/WireImage
Talk about a sleeping beauty.
Scarlett Johansson says Chris Hemsworth is as hot when he's catching some shuteye as he is when he's wide awake.
ScarJo presented the Sexiest Man Alive with the Excellence in Film Award last night at the 2015 G'Day USA Gala and Australian Academy of Cinema and Television Arts International Awards.
She recalled being a plane during their Avengers press tour with Hemsworth and their co-stars Mark Ruffalo and Chris Evans.
"Chris decided to take a little cat nap," Johansson remembered. "He collapsed into a giant perfect heap, his lion's mane gracefully falling around his prominent chiseled features. 'My, God,' proclaimed Ruffalo, 'what a specimen.'"
Evans added, "It's incredible—the man is perfect even when he's drooling."