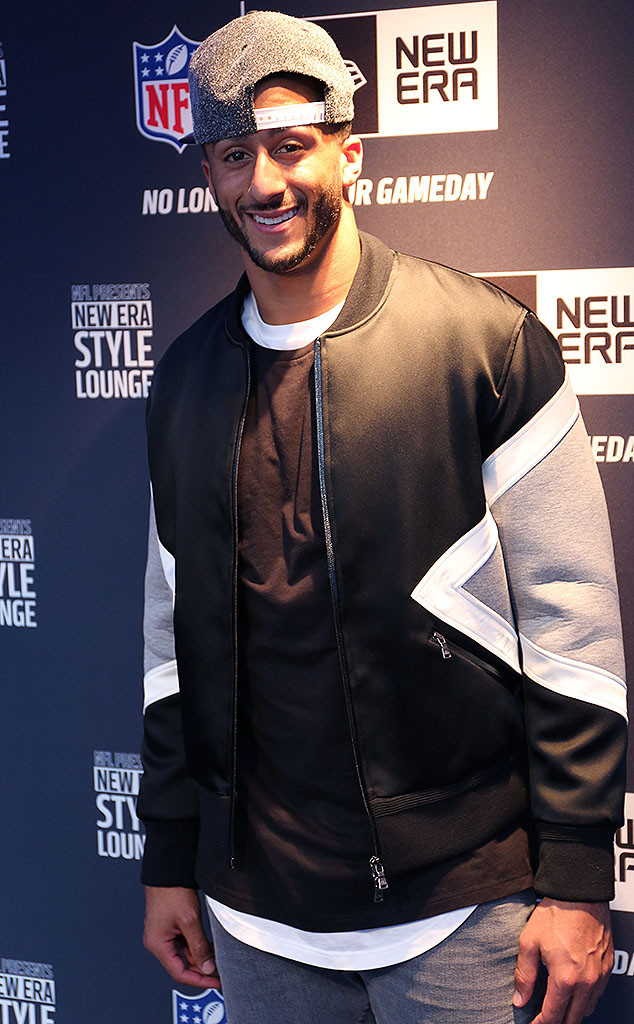 Jennifer Cooper/E! Entertainment
Katy Perry may be the hottest superstar this Sunday at the Super Bowl.
But when it comes to celebrity crushes, San Francisco 49ers Quarterback Colin Kaepernick has his eyes on two other musical divas.
"I kinda got two [crushes] between Rihanna and Nicki Minaj," he exclusively revealed to E! News at the New Era gifting suite. "The reason for Rihanna is her style, swag and the aura about her. Just when she walks into a room people feel her presence."
Hey RiRi, are you hearing this romantic man?!
He continued, "I feel that's the same way with Nicki Minaj. She just has this presence about her that is attractive to a man."