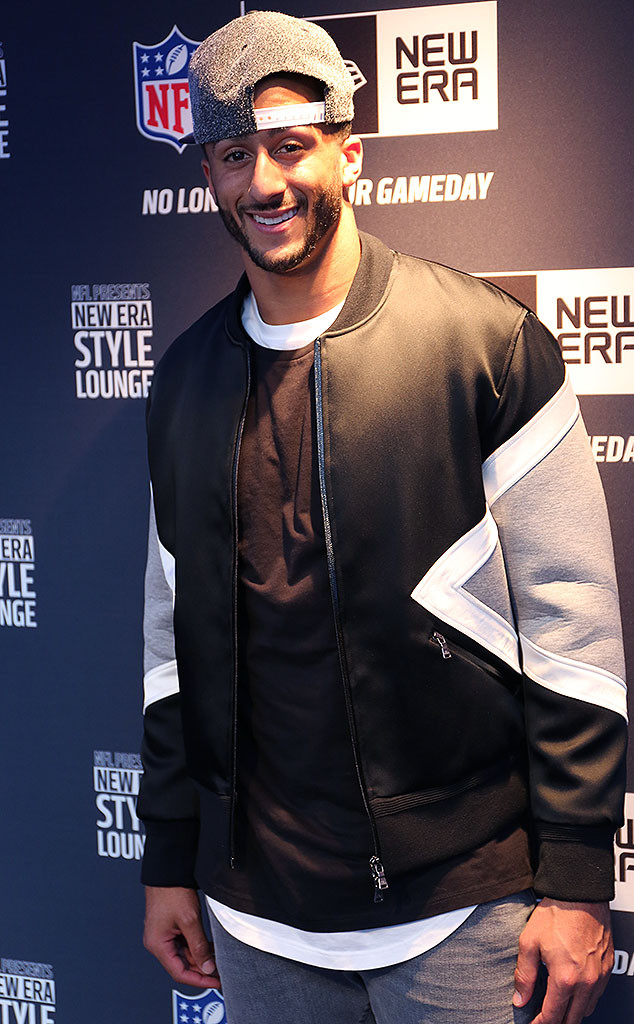 Jennifer Cooper/E! Entertainment
Katy Perry may be the hottest superstar this Sunday at the Super Bowl.
But when it comes to celebrity crushes, San Francisco 49ers Quarterback Colin Kaepernick has his eyes on two other musical divas.
"I kinda got two [crushes] between Rihanna and Nicki Minaj," he exclusively revealed to E! News at the New Era gifting suite. "The reason for Rihanna is her style, swag and the aura about her. Just when she walks into a room people feel her presence."
Hey RiRi, are you hearing this romantic man?!
He continued, "I feel that's the same way with Nicki Minaj. She just has this presence about her that is attractive to a man." 
While the 27-year-old stud admitted to hating women with "egos" or who "feel entitled to things," Kaepernick shared that he wants a girlfriend with a little spark.
"[I'm looking for] someone I can have fun with and someone I can laugh and have a good time," he shared. "I am not about to sit around and be bored all day."
Something tell us he won't be bored with Rihanna or Minaj in his life.
Romance aside, Kaepernick is looking forward to an exciting match-up Sunday with the Seattle Seahawks and New England Patriots. 
Although he's not picking a side—he claims to have friends on both teams—he does have some extra love for Seahawks wide receiver Ricardo Lockette. "He's one of my closest friends and I am always rooting for him to do good and wishing him all the success," he confessed.
And while Kaepernick is bummed his team didn't advance farther with former coach Jim Harbaugh, the team is already looking forward to next season.
"It's a bittersweet thing you know," he shared with E! News when asked about his old coach. "I had a great relationship with him. I am very close to him and I still keep in touch with him."
He added, "Moving forward, we have great coaches now that are going to help us win in the future. I am looking forward to next season and what's to come."
Super Bowl XLIX kicks off at 6:30 p.m. ET / 3:30 p.m. PT live on NBC.