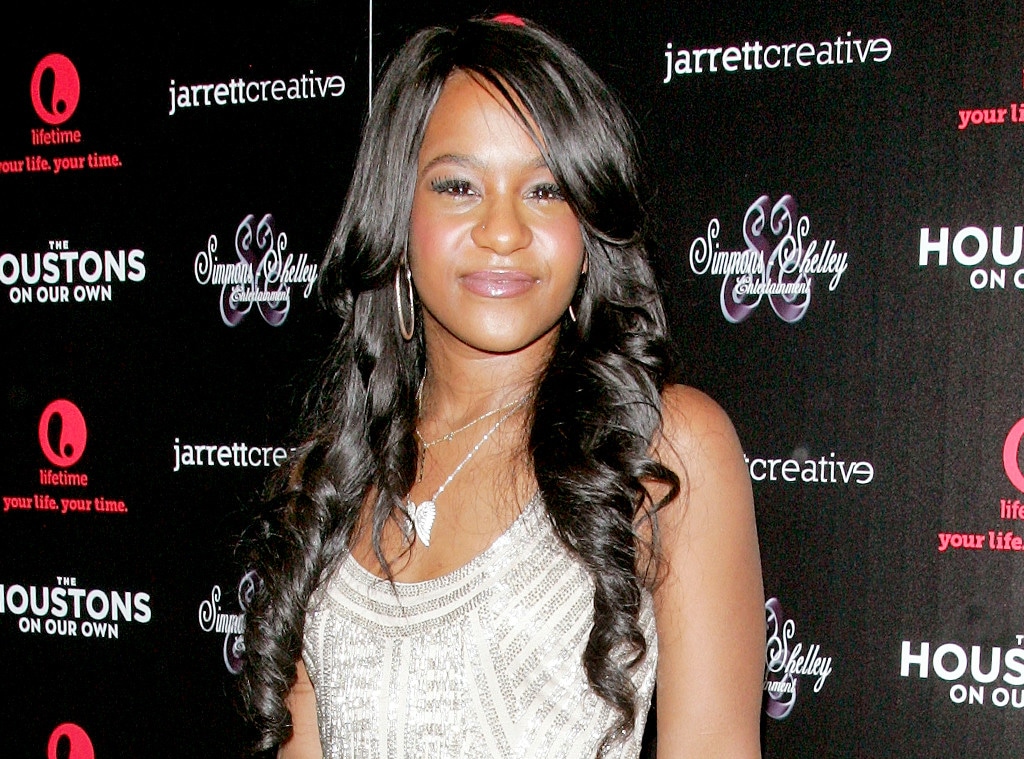 Jim Spellman/WireImage
UPDATE: Bobbi Kristina Brown is "alive and breathing," a police spokesperson says. A source also confirms to E! News that her father, Bobby Brown and husband, Nick Gordon, have arrived at the hospital to be by her side.
__________________________ 
Bobbi Kristina Brown, the only child of the late Whitney Houston, has been hospitalized after being found unresponsive inside a bathtub in her Georgia home on Saturday, almost three years after her mother's death.
Police in Roswell said authorities responded to a 911 call that was placed at 10:25 a.m. from a residence in nearby Alpharetta, where the 21-year-old lives with hubby Nick Gordon. Bobbi Kristina was found face down in the tub, not breathing and unconscious. Her husband performed CPR, while a friend called the police from inside the home, where two other people were also present, according to the police.
"When police arrived, life-saving measures were taken over until rescue personnel arrived," they said in a statement.
Bobbi Kristina was then taken to a medical center near Atlanta in an ambulance.
"She is still alive and breathing," Lisa Holland, public information officer for the Roswell Police Department, told reporters at a press conference later in the day.
Police are still investigating the incident. Gordon has not commented, nor has Bobbi Kristina's father and Houston's ex-husband, Bobby Brown. He flew into Georgia and rushed to the hospital. Gordon was there as well, sources told E! News, adding that he appeared to be distraught and crying that morning.
"Please keep her and the family in your thoughts and prayers," the Roswell Police Department said in a Facebook post, alongside a photo of her home, where yellow police tape was stretched across the entrance.
Roswell Police Department
Houston had died at age 48 on Feb. 11, 2012, a day before the Grammys, in a Beverly Hills hotel room. She was found unresponsive inside a bathtub and pronounced dead at the scene. The cause of death was ruled as accidental drowning, spurred by cocaine use and a heart condition. Houston had battled substance abuse for years.
Bobby's nephew and Bobbi Kristina's cousin, Jerod Brown, who goes by the name YF Kennedy, spoke to E! News exclusively about her after hearing about her hospitalization (find out what he said).
—Reporting by Ruth O'Neill, Lindsay Good, Senta Scarborough and Beth Sobol
(Originally published Saturday, Jan. 31, 2015 at 10:39 a.m. PST)