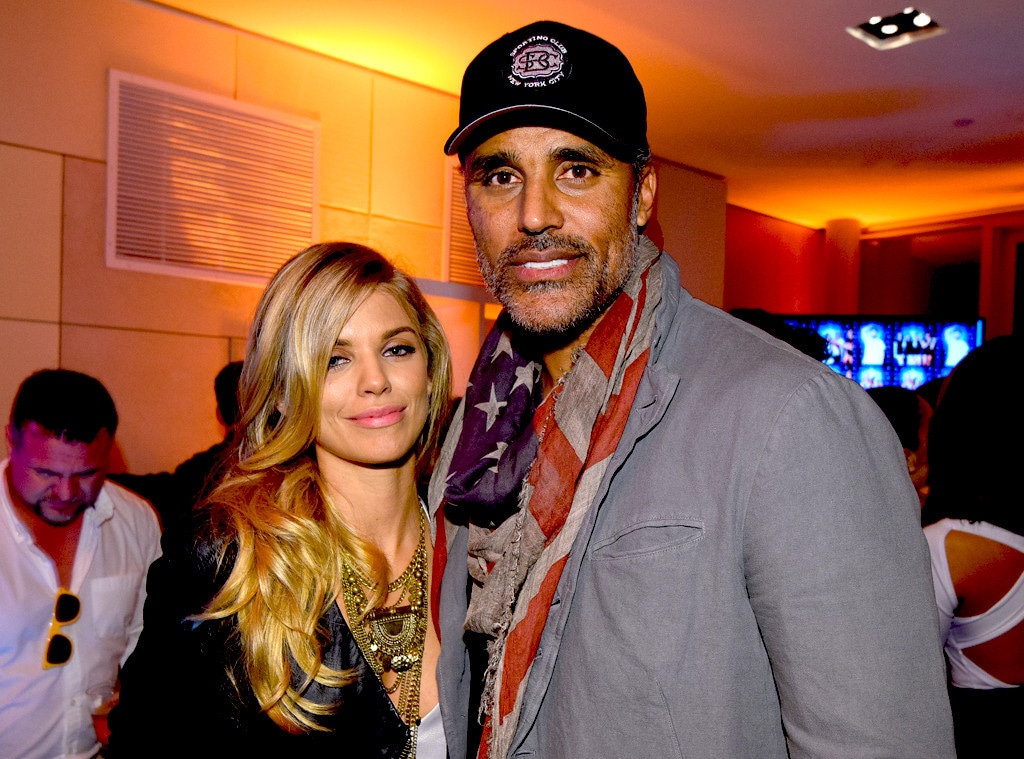 Noel Vasquez/Getty Images for Hennessy
Hot new couple alert?! Not so fast...
Rumors started swirling that actress AnnaLynne McCord and retired Los Angeles Lakers player Rick Fox are dating after the two celebs were reportedly spotted holding hands at a pre-Super Bowl event in Scottsdale, Arizona, on Thursday night—but don't start coming up with a hybrid name for the pair just yet (although McFox would be our pick).
McCord was asked about the reported relationship during an interview with Boston Herald Radio on Friday, and sarcastically responded, "Yes, isn't he amazing?! I started dating him 48 hours ago when that picture happened. This is brand new."
She jokingly, continued, "And we're gonna get married tomorrow. I'm having quadruplets next week. So, we're gonna be divorced by February 15, but it's been a great relationship. I've had a wonderful journey. It'll be amicable when we split…you'll read all about it on People.com in two weeks when it's all over."
AnnaLynne also poked fun at the story in a tweet with one of the radio show interviewers, who posted a photo with the star on their social media and referred to the blond beauty as "my new girlfriend." "Don't let @RickFox see this... He's very possessive," she quipped.
And it looks as though as of three weeks ago, the twosome hadn't even met in person yet.
McCord, who recently went to Cambodia as part of the Somaly Mam Foundation to fight human trafficking, reposted a photo of Fox on her Instagram and wrote, "@imrickafox looking handsome in #handmade necklace by our beautiful sex-trafficking survivors in #Cambodia #EndSlavery - thank you for your continued donations, Rick! Can't wait to meet you and give you a big squeeze for the love you've shown my wonderful girls! #SomalyMam."
Looks like she was finally able to do that.