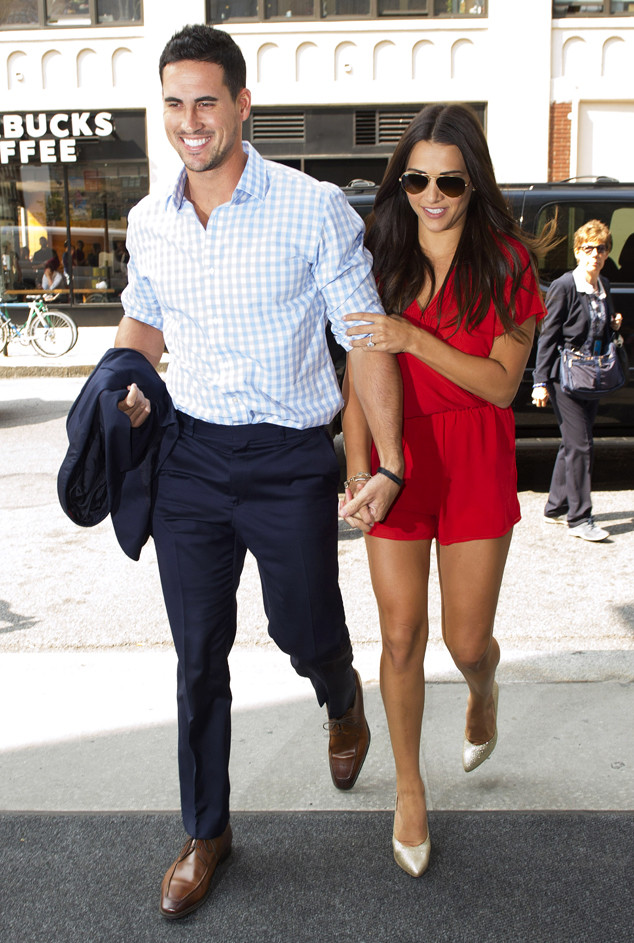 AKM-GSI
First comes the rose, then comes the called-off marriage, then comes the shade on social media?
It looks like it didn't take too long for former Bachelorette Andi Dorfman and ex-fiancé Josh Murray to throw subtle digs at each other on the Internet. The duo, who called off their engagement earlier this month, seemingly dissed each other on Twitter earlier this morning, which started when Murray made a comment about his social media account password.
"Having to change all my passwords because someone keeps logging into my social media accounts SMH," Josh tweeted (at 8:09 a.m.—oh yeah, we're getting all detective-y with this).
Almost 10 minutes later (at 8:18 a.m., if you wanna be specific), Andi tweeted, "Join the club... Got better things to do with my life #blessed" Ohhhh, girl, she even put the #blessed at the end.