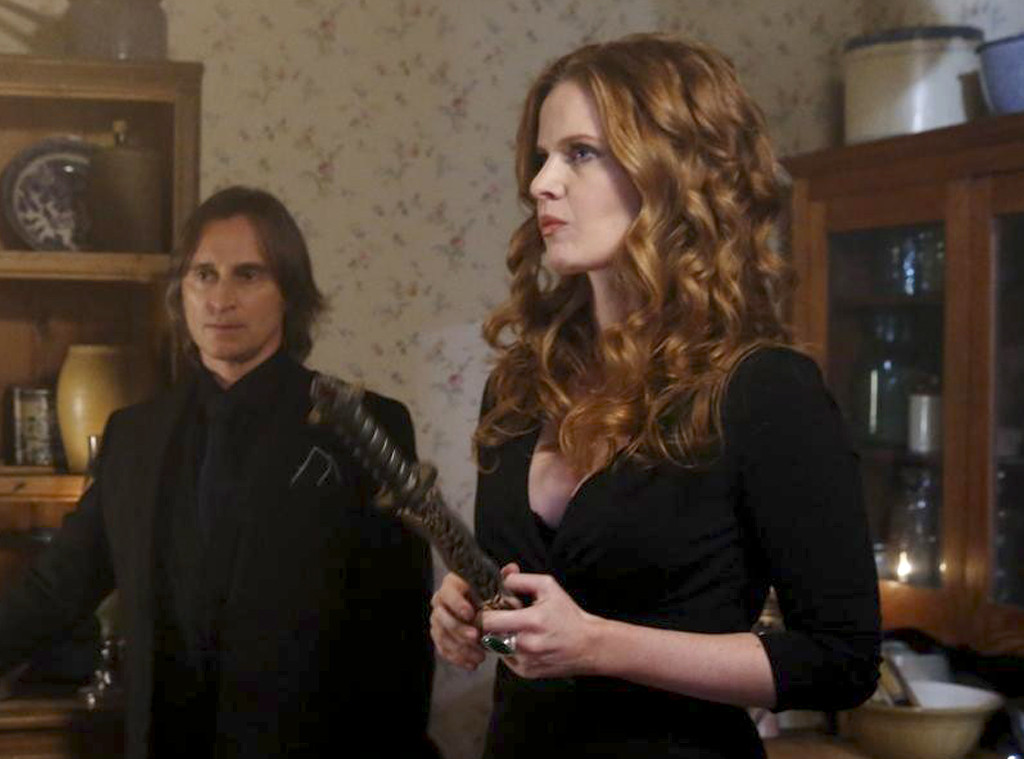 ABC
Once Upon a Time fans, have we got some wicked news for you!
E! News has learned that a certain, green-hued, revenge-obsessed, magical fan-favorite villain is returning to the ABC fairy tale drama...but there's a catch.
The Wicked Witch, aka Zelena (played by Lost alum Rebecca Mader) will appear on the show later this season.
But how will Zelena show up after Rumpel (Robert Carlyle) killed her with his dagger in season three episode 20, "Kansas," thus completing the time portal spell that sent Emma (Jennifer Morrison) and Hook (Colin O'Donoghue) back in time? 
That's because Zelena/the Wicked Witch will only be seen in flashbacks!
Mader is returning to film her flashback scenes next week, which will air in the back half of this season. Now the question remains...will this flashback version of Zelena be from before she turned evil/green, or when she was in full-blown Wicked Witch mode? And what else can fans learn about her past that will come into play now?
After the Frozen arc wrapped in the midseason finale, three new classic villains were introduced to Once Upon a Time: the Queens of Darkness. The trio of sea witch Ursula (Alias alum Merrin Dungey), Maleficent (reprised by True Blood's Kristin Bauer) and Cruella de Vil (Dracula alum Victoria Smurfit) are set to finally prove that villains can get a happy ending too...by teaming up with Rumpel, who was just banished from Storybrooke (and ripped from his magic) by his own wife, Belle (Emilie de Ravin). Harsh!
Once Upon a Time season four resumes Sunday, March 1 at 8 p.m. on ABC.