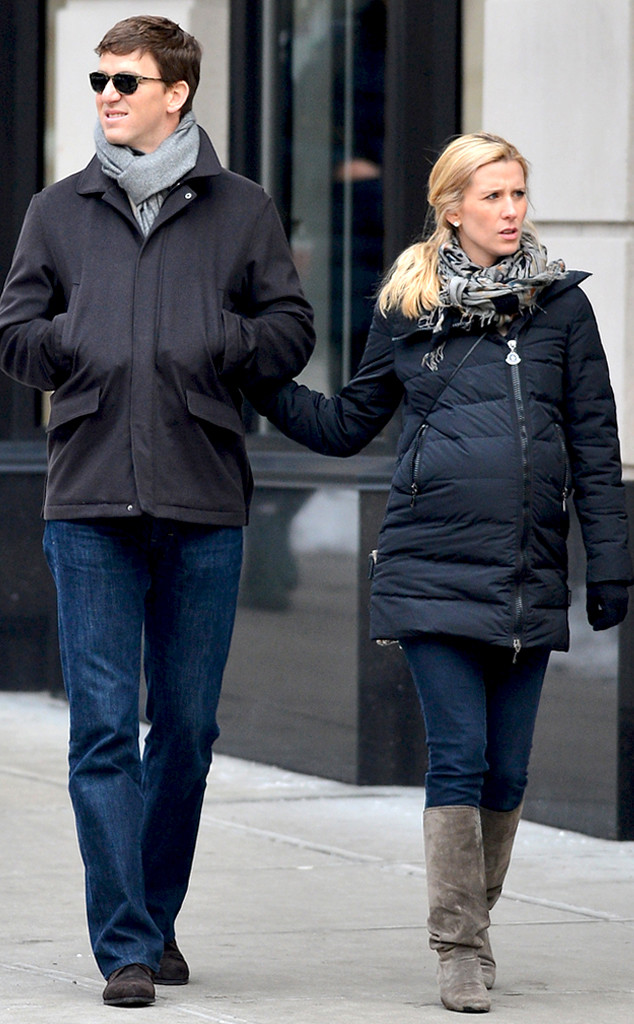 © PacificCoastNews
Eli Manning may be able to start his own powderpuff team soon!
The New York Giants quarterback and wife Abby McGrew welcomed a baby girl yesterday and have named her Caroline Olivia, Manning's rep confirmed to Us Weekly.
Caroline joins big sisters Ava Frances, 3 1/2, and Lucy, 19 months, on the family lineup.
Eli, who when not playing football in front of millions of TV viewers and having his every move picked apart, leads a relatively quiet private life. The world didn't even get wind of Abby's pregnancy until yesterday, when the couple were spotted out in New York City before their daughter's birth, Eli's expectant missus sporting a visible baby bump underneath her winter coat.