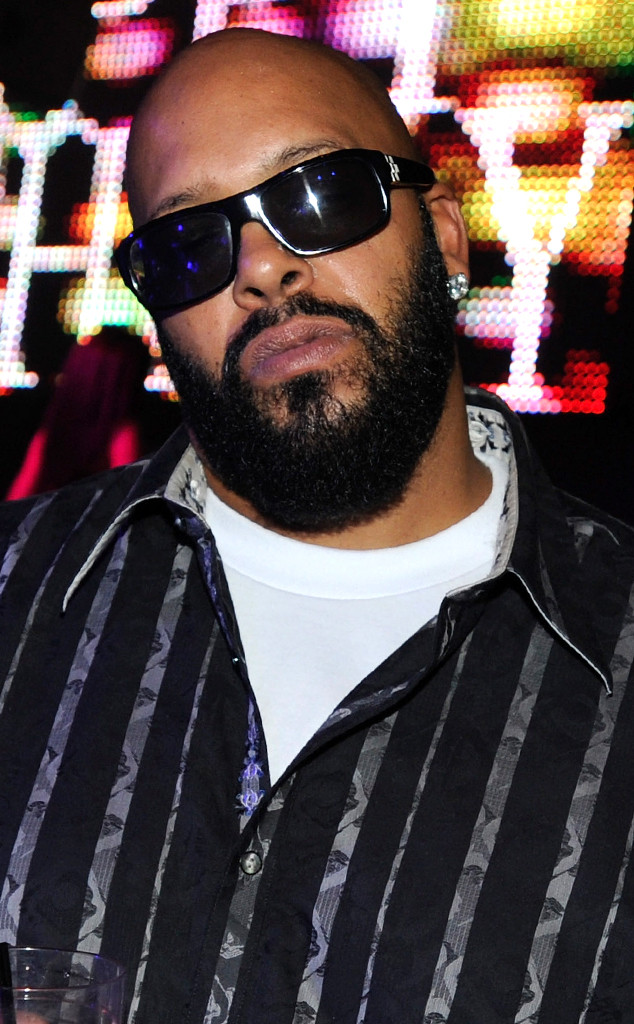 David Becker/WireImage
UPDATE: Suge Knight has been arrested on suspicion of murder in connection to the fatal hit-and-run, according to the Los Angeles Country Sheriff. He was booked at approximately 3 a.m. PT and is being held in lieu of $2 million bail.
___________________________________________________________
Suge Knight showed up with his attorney to the West Hollywood Sheriff's station around 1 a.m. PT to be interviewed by Homicide detectives, according to the Los Angeles Sheriffs Department.
As of now he is the only person of interested in an alleged hit-and-run Thursday night.
Knight's attorney, James E. Blatt, told Entertainment Weekly that the founder of Death Row Records ran over two bystanders when he tried to escape an altercation with two other men on the set of a film project. Blatt confirmed the victim was TV actor Terry Carter. The second victim, whom Blatt identified as Cle Sloan, is in unknown condition.
Blatt also told NBC News that it was a "tragic accident."