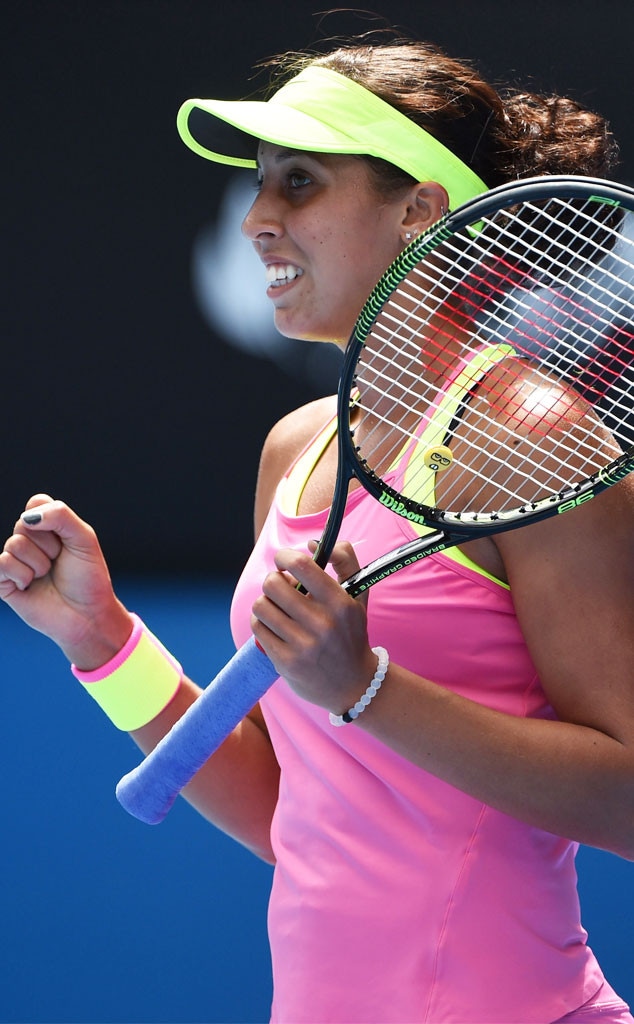 Getty Images
Haven't heard of Madison Keys? Well, take note of the professional tennis player, who is quickly becoming the new face of the sport. 
The unseeded 19-year-old athlete has been making headlines for dominating the Australian Open, beating out 34-year-old Venus Williams in a match on Wednesday which sent the Illinois-native to the semi-finals. 
Today, she took on Serena Williams, who is currently ranked No. 1 in women's singles tennis, and while Keys lost the competition, she put forth a solid effort and the final score—7-6 (5), 6-2—was far closer than many expected.  
Although Keys and Serena had never played together before today (if Madison had won, she would have been the eighth player to have ever beaten both Williams sisters in the same tournament), the two have previously expressed their mutual admiration for each other. 
"Serena's always been one of the best, and she will forever be one of the best tennis players in women's tennis," Keys said in an interview Wednesday. "So much respect for that and so much respect towards her and her game." 
Likewise, both Venus and Serena have been complimentary towards Keys—a sentiment that Serena reiterated while speaking with reporters yesterday.  
"It's good to see another American, another African-American, in the semifinals playing so well," the 33-year-old tennis star said. "Regardless, there's going to be an American in the finals, so that is great. It's also great for me and Venus because we know that finally there's other Americans that are constantly playing well and playing better, showing that they want to be the world's greatest."
Thank you for all the messages and thank you to everyone cheering me on. Too good from @serenawilliams today. Can't wait to be back ????

? Madison Keys (@Madison_Keys) January 29, 2015
In addition to expressing her gratitude for Serena's kind words, Keys was asked if she saw the significance in being a young African-American taking on the sisters in consecutive Australian Open matches. Per The New York Times, Keys said she did, although the biracial beauty, whose mother Christine is white and father Rick is black, said she prefers not to be identified by her race. 
"It's something that's always there obviously, but I'm very much right in the middle," she said. "I don't really think of it. I don't really identify myself as white or African-American. I'm just me. I'm Madison."
While her comments have begun to make headlines, Keys' sole focus only seems to be on her tennis career. "Thank you for all of the love!," she captioned a picture collage on her Instagram page on Thursday. "Can't wait to be back at the @australianopen next year ❤️"