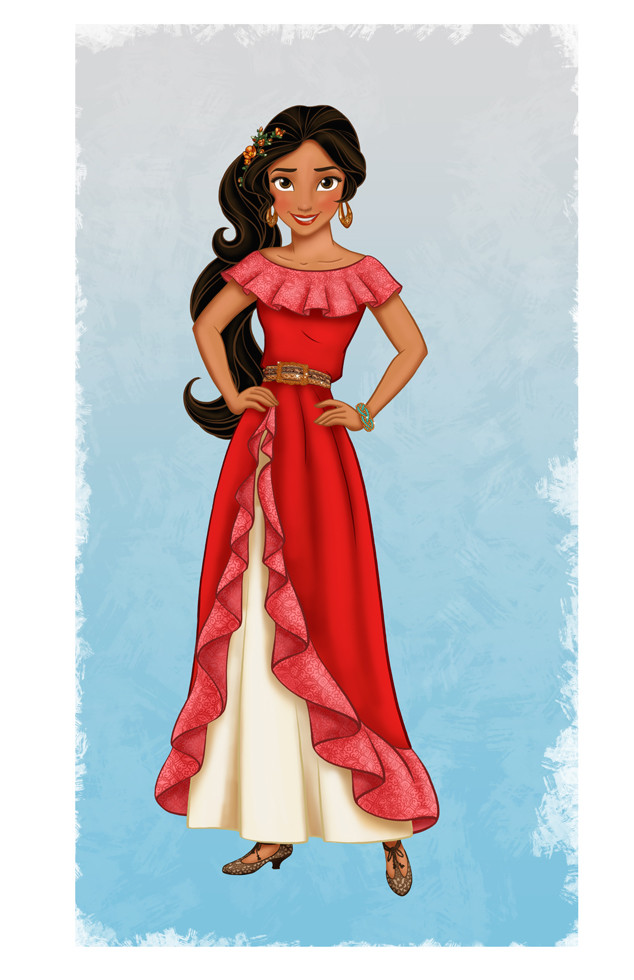 Disney
As of 2016, Disney will finally have its first Latina Princess, and she sounds pretty awesome.
Princess Elena of Avalor will make her debut in a "special episode" of Sofia the First, set to air next year. As all you hardcore Sofia the First fans will remember, when she was brought into the royal family, Sofia (Modern Family's Ariel Winter) was entrusted with the mystical Amulet of Avalor, which has allowed her to speak to animals and summon other Disney princesses. This special episode will find the little princess finally learning the truth about her amulet, and that truth is pretty crazy.
As it turns out, a 16-year-old princess named Elena has been trapped inside that amulet for decades, ever since her parents and kingdom were taken from her by an evil sorceress named Shuriki, and it's up to Sofia to restore Elena to her human form and return her to Avalor to reunite with her sister and grandparents and take her place as the ruler of Avalor.
So, you know, typical teenage girl stuff.