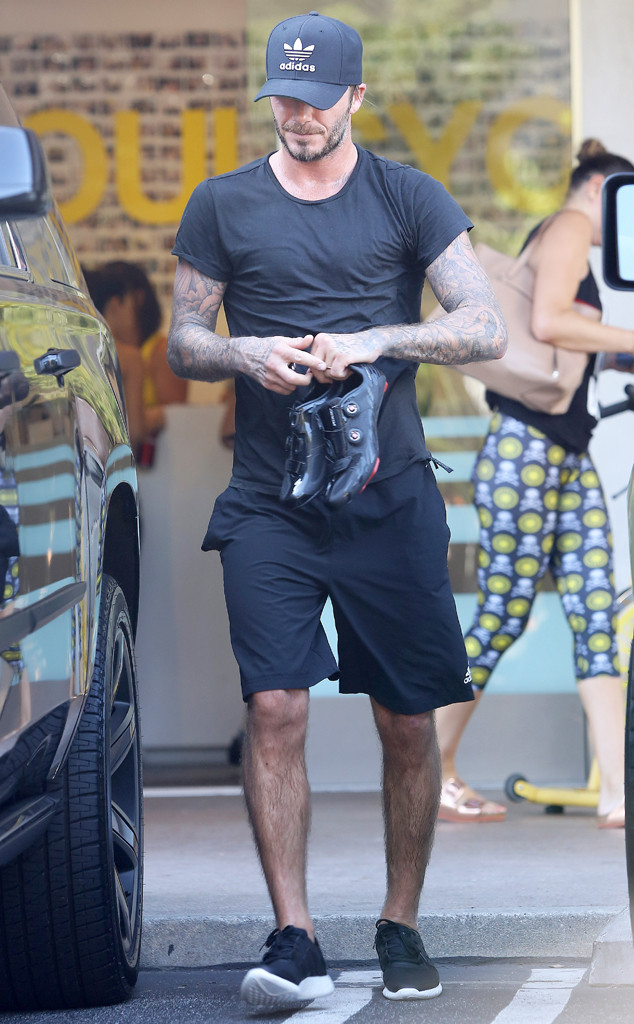 SPOT/AKM-GSI
Perhaps David Beckham should try competing in the Tour de France.
Ever since leaving professional soccer, the 39-year-old has become a regular fixture at SoulCycle spinning studios.
"I'm at SoulCycle a lot," he told me earlier this week when I caught up with him at the U.S. launch of his new Scotch whisky, Haig Club. "Yup, I'm very obsessed. It's a workout that I love. It's a workout I enjoy and to be honest since I finished playing there aren't too many workouts that I do enjoy. So when you find one, you stick with it."
Beckham insists he doesn't just work out to look good. "I don't feel pressure to stay in shape," the H&M underwear model said. "I've never felt that kind of pressure because I stay in shape because of my children. They help me stay in shape, having four kids running around after them. That helps. But I've never felt the pressure. I just enjoy feeling fit."