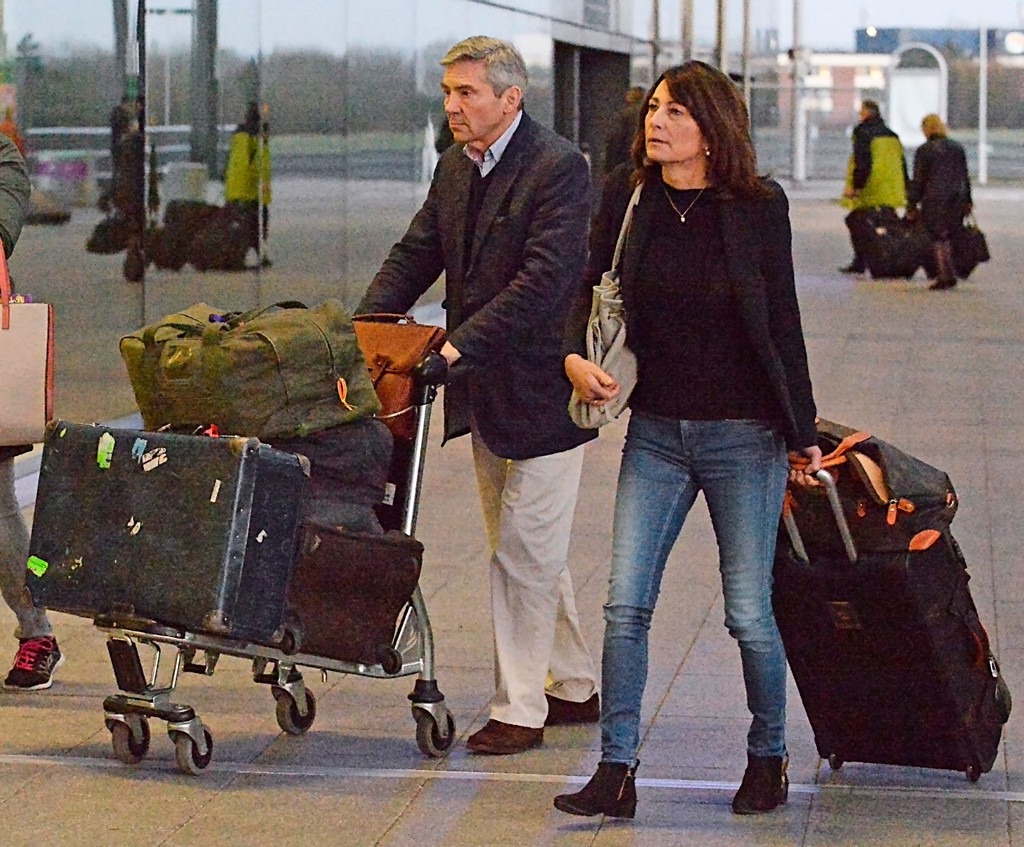 It's party time, y'all!
Kate Middleton's parents, Carole and Michael Middleton, have jetted off to the island of Mustique to join their royal daughter and the family for a huge blowout bash celebrating Carole's 60th birthday (which is actually on January 31).
E! News learned that a party will be thrown in Carole's honor at one of the private island's most jaw-dropping properties, Villa Rocina. Aside from Kate, son-in-law Prince William and grandson Prince George, Carole has invited 30 friends to join for the event, which will also include a signature cocktail for the birthday girl and a "mocktail" for the expecting Duchess of Cambridge.
Brian Kinsella, the bar manager from the Goring Hotel, is due to fly out this week to assist with drinks on the night. "Brian is being charged with making a special cocktail—a non-alcoholic cocktail—for Kate who is clearly pregnant and can't drink. He's naming it Mother's Mocktail," a source explains.
 
"He's making it from maple spice, passion fruit syrup, pineapple and ice. It's touching that Carole is having a cocktail specially designed for Kate so that she doesn't feel left out while everyone else is drinking.
Buena Vista Images, Chris Jackson/Getty Images
Basil Charles, owner of Basil's Bar on Mustique, will also be present for the party and helping out with the drinks. "Basil is making a special bespoke champagne cocktail for Carole for her birthday," a source said.
 
There will be a jazz band performing at the bash, with singers Dana Gillespie and Lewis Cohen lending their vocals for the night. Guests will indulge in a special four-course dinner, made up of Carole's favorite foods (which are being kept under wraps).
That's not the only thing being kept under wraps. The super exclusive guests are not allowed to have their phones on them during the party. "There is a lot of trust there, however we are told no camera phones or iPhones are allowed at the villa. The reason it's in a private villa rather than at Basil's bar is that they do not want pictures coming out," the source explains.
"William and Kate have edited their friends so much that it's really a closed family affair, with just those who are very trusted and wealthy Mustique residents invited, and only the closest of friends from back home who have proven over the years their trustworthiness."
Love all things royal? Check out E!'s new series The Royals, starring Elizabeth Hurley and premiering in March 2015.
—Reporting by Michelle Falls