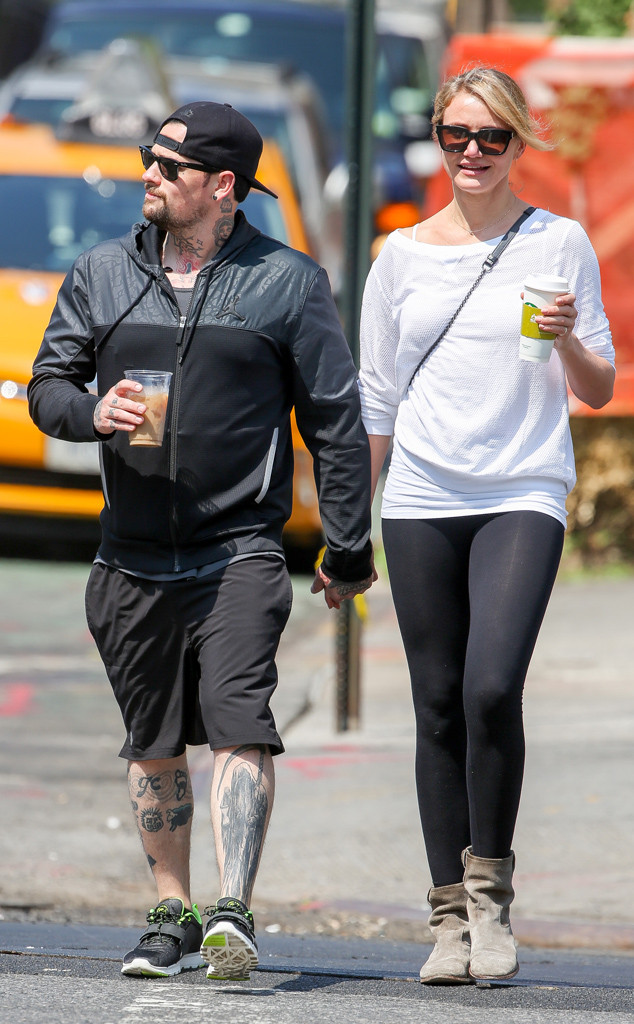 Dave Spencer/Splash News
Well of course Cameron Diaz and Benji Madden were all smiles on their honeymoon. They're all in love 'n' stuff...
The newlyweds, who tied the knot on Jan. 5 in a short-and-sweet ceremony after a whirlwind courtship and even whirlwindier engagement, were finally spotted out together in L.A. over the weekend, the couple seemingly having been hunkered down at their home in Beverly Hills 24/7 since swapping vows.
But no—they got away!
The full-of-surprises pair honeymooned in Jackson Hole, Wy., a couple of weeks later, turning up at Q Roadhouse and Brewing Co. on Jan. 20.