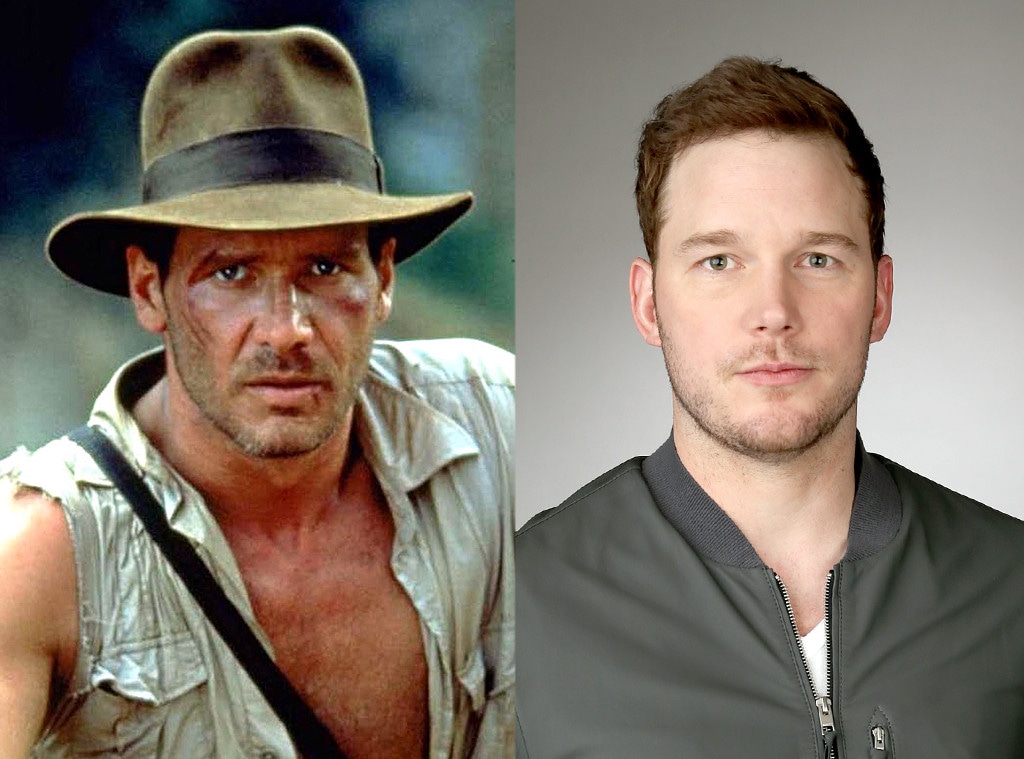 Lucasfilms/Paramount Pictures, Christopher Polk/NBC/NBCU Photo Bank via Getty Images
The all-female Ghostbusters announcement isn't the only spot-on casting news of the day!
Chris Pratt is reportedly being eyed for the lead role in Disney Studio's upcoming Indiana Jones remake, according to Deadline.
While the casting talks are in the very early stages (the trade said to consider the casting as a "dishy informed rumor"), fans are already going crazy at the idea of Pratt taking over the role of the whip-wielding archaeologist made famous by Harrison Ford in 1981's Raiders of the Lost Ark.
"Chris Pratt as the new Indiana Jones!? Please let this happen. This guy is KILLING it!!" one fan tweeted today. Another wrote, "Been saying this for a while now... great idea @prattprattpratt."
A few celebrities have even tweeted about the exciting casting possibility. "I mean HELL YES!!! @prattprattpratt is perfect!" Josh Gad wrote today. Sarah Hyland retweeted Gad's post with an added, "YES!!!!!!"
What do you think of Pratt in the Indiana Jones remake?